六
厘
舎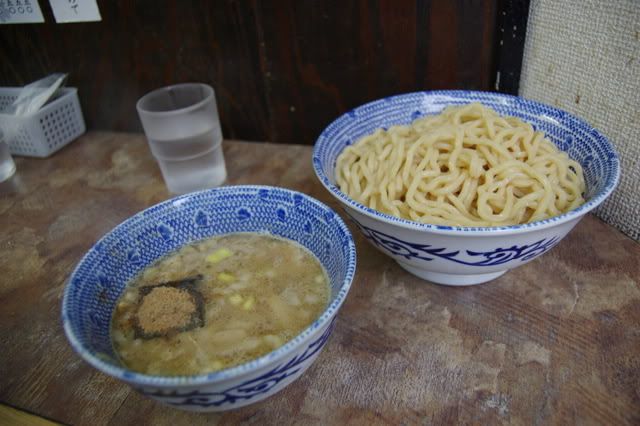 東京都
品川区
大崎
3-14-10




3-14-10 Osaki, Shinagawa-ku, Tokyo




From JR Osaki station, walk southwest past the Thinkpark building. A note, almost every station in Tokyo has huge illuminated maps of

the area. These maps are in both Japanese and English, so just look for the address. For example, look for "Osaki 3", this is the district. Within that area, look for the 14 block. It's pretty simple once you see a map. The 10 at the end of an address is the building number, usually it's not needed, since all these shops will have a huge line when they are open.

OK,
六
厘
舎 translates to

six units of old money house

. Random money related coincidence! There were a bunch of

yakuza

in line with me. After the obligatory hour wait, before we went in, some of them were on their phones. Then 30 seconds later a big V12 Mercedes pulls up and drops off this dude in a furry white coat and sunglasses. Doors are held open, Luis Vuitton man-bags are held, as this pimp looking dude gets immediately bumped to the front of the line.

In the next moments, yours truly and a Yakuza boss were as one, feasting on hot bowls of tsukemen, noodles thicker than any I'd ever had.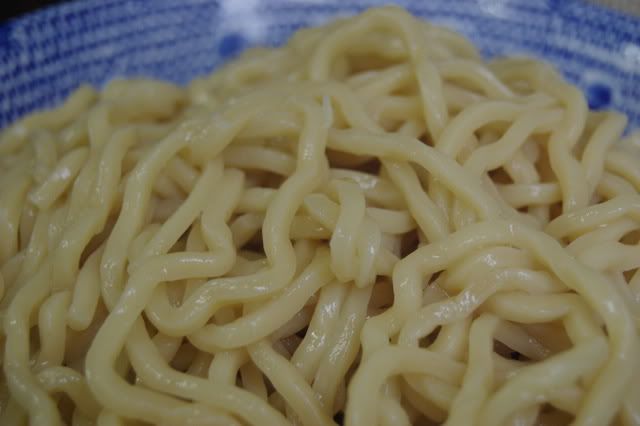 I was really famished, so I got the

omori

size. Some guy next to me got some sort of super

omori

... didn't know that was an option. Anyways, these noodles had some substance to them.




About a seven on the heaviness scale. Great stuff, but the locale was kinda lacking.

The locale was lacking? What did you do then?

The Osaki area is strictly business parks. I wandered for about an hour, considering which of the eighteen Starbucks in my line of sight I could have an espresso at. Then it caught my eye.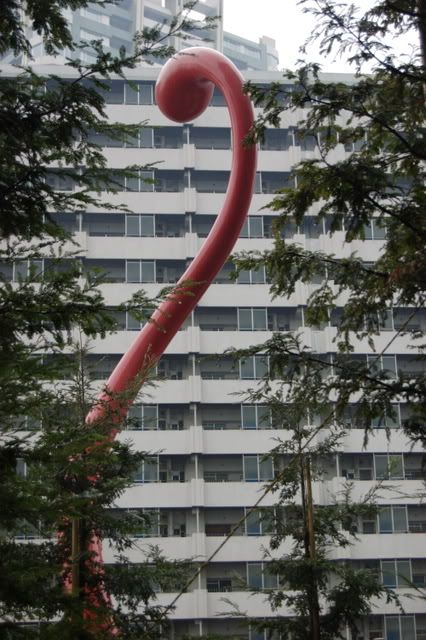 A giant red worm? A telephone pole that got caught in a radiation leak? Maybe some sort of hat?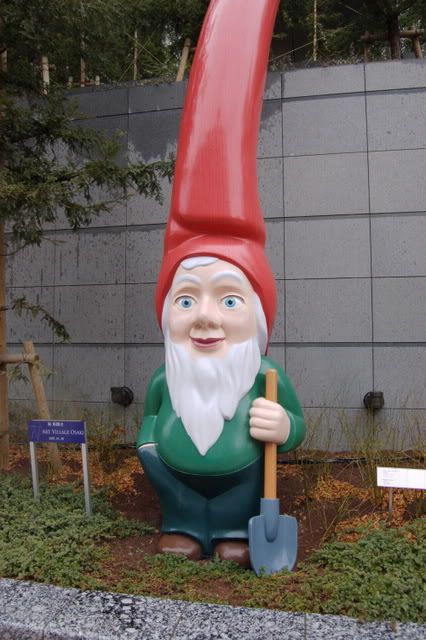 A... fucking... gnome... hat....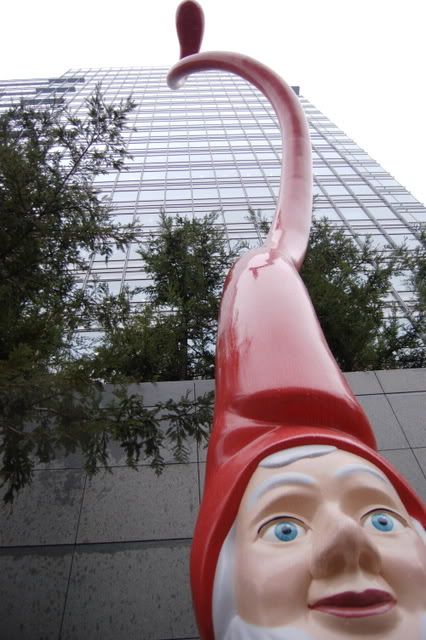 There is a French word, I think it's flambeur flaneur, which means to just wander around. I've been flaneuring around Japan for almost 2 years, and I'm happy to have seen some really weird shit.