Total distance traveled so far
:
1561km
Germany has what is known as the
Romantische Strafe
. Japan for some reason has one too.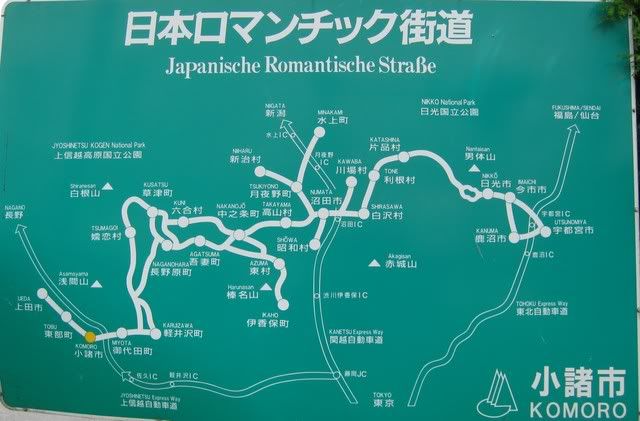 I rode the entire thing over the course of 2 days. Was it really
romantic

?
Read on.
The first couple hours were on a congested street in Ueda. There were a couple spots that had some random shit, like a castle, but all in all this section was about
as romantic as getting your balls slammed in a dresser drawer
. But then again, some people pay good money for that sort of thing.
I took a wrong turn somewhere...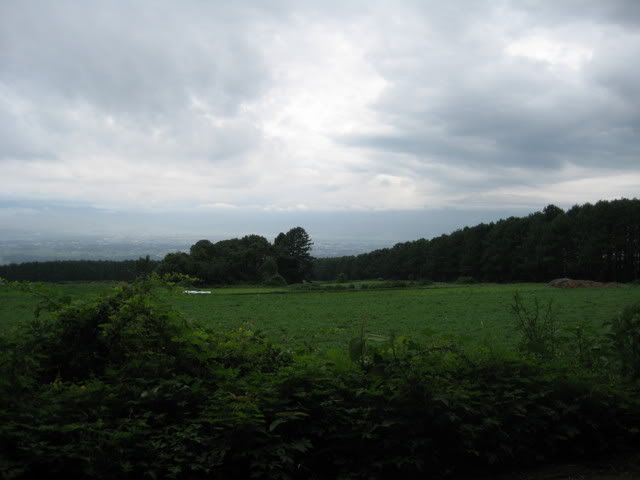 At one point the route said
sayonara
to the crowded city and got a little more scenic.
I'm starting to swoon a little...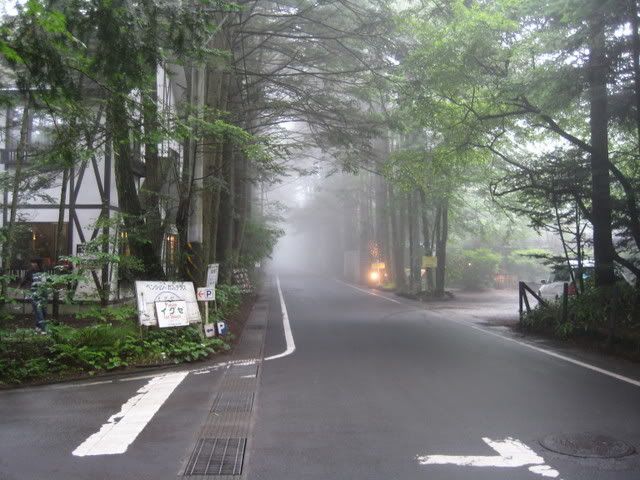 Karuizawa is a really rich uppity type resort area. All the houses had names like "Le Chateau des Japonais Elegance", or "Stately Takahashi Manor". I saw a lot of elderley Japanese people dressed like cowboys. I dunno. Maybe rich Japanese people think John Wayne is
sexy
. Which I could totally see. I got lost trying to get out of there. As you can see, visibility wasn't too good.
Romance
level?
She's playin me like a captain, gettin all my yen...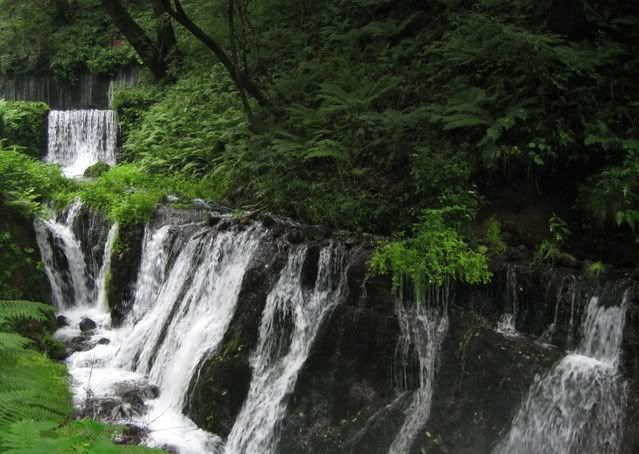 Just past Karuizawa was this waterfall. It was gorgeous. The
romance
level just jumped, even though I had to pay to ride on this road.
Just call me captain save-a-hoe...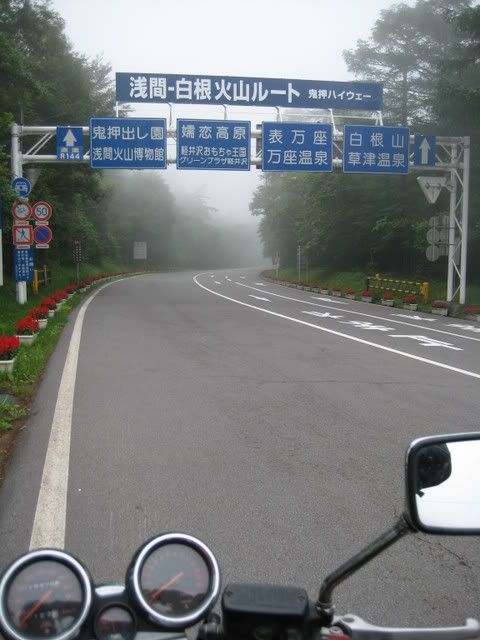 Erm.... I guess I'll go this way...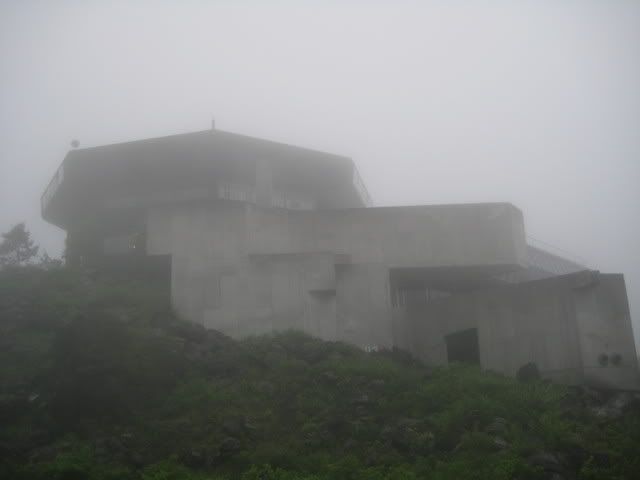 Some random onsen resort. Sitting naked in hot mineral water with your girl is
hot
. It started getting a little rainy.
Romance
level?
Good from afar, but far from good...
Kusatsu onsen. This onsen city has the highest output of hot water in Japan. Did it stink?
You bet! The
romance
level was high at this point.
Is there a mirror in your pocket, cause I can see myself in your pants...
Had a walk around. Ahhh, stinky onsens. Some onsen are much more famous than others. Yet, what is in a name? A pool of bubbling hot sulphuric mineral water by any other name would smell as
sweet
.
Suddenly, I heard chanting children.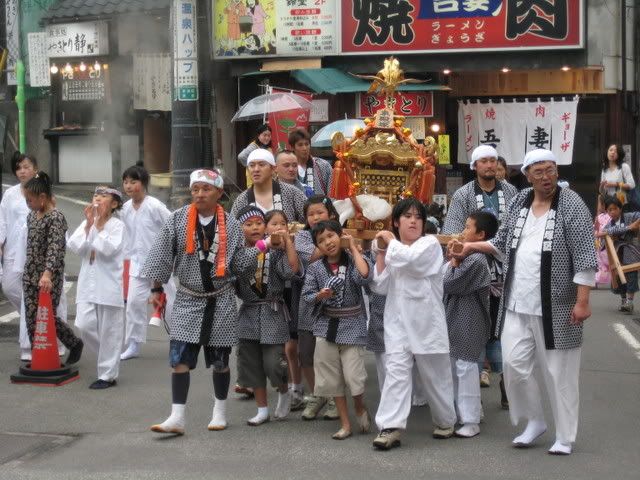 OMG, super cute! At many festivals, people carry around these giant floats. But here there were mini sized ones and little kids pulling them. They were all chanting and heading to the main square. I headed the fuck out cause it was starting to get late.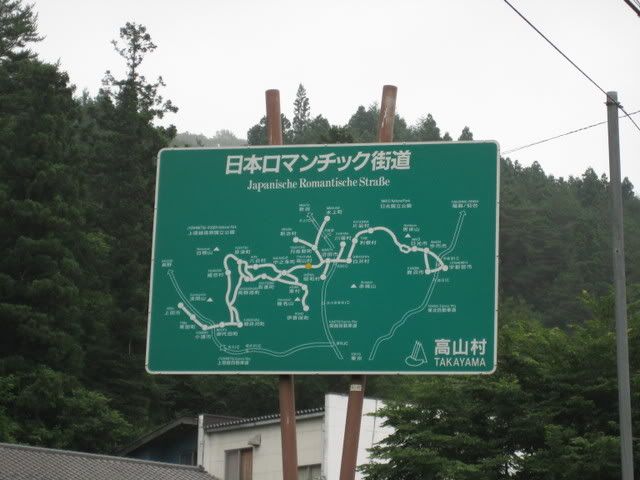 Halfway! I swear I've been to like 8 Takayamas in Japan.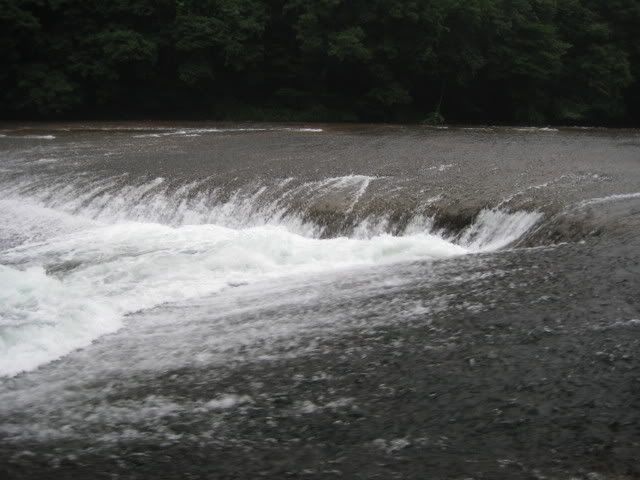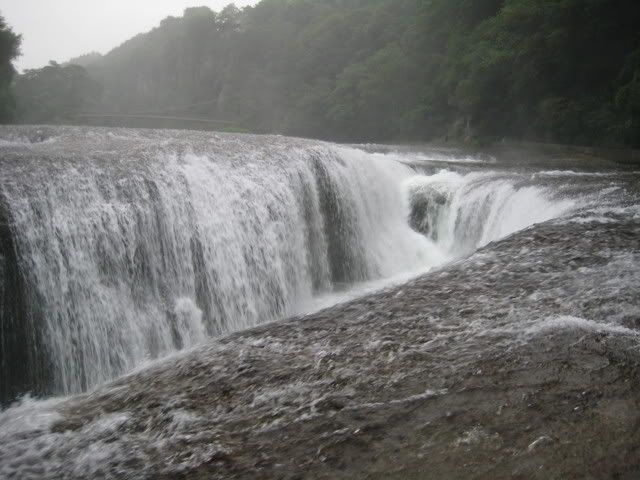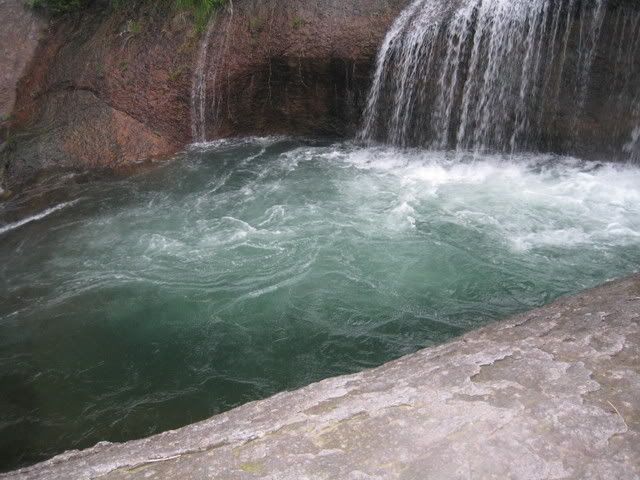 Fukiware falls. I road by this place, but was glad I came back. It had a really unique U-shape.
Romance
level?
I've got a thirst, baby, and you smell like Gatorade.
I raced a Honda NSX just after this shot. He won. No
love
for the CB400, though I smoked him off the line.
My "camp" site. I couldn't find the campground on my map, so I snuck into a memorial garden on the edge of Lake Chuzenji. I checked, it wasn't a memorial for anyone who died, but for some rich foreigner's house that burned down in the 50s. So I felt fine free camping there. No loss of karma. It rained at night, but I was under this gazebo. A
romantic
gazebo! It was great. And I woke up the next morning to this.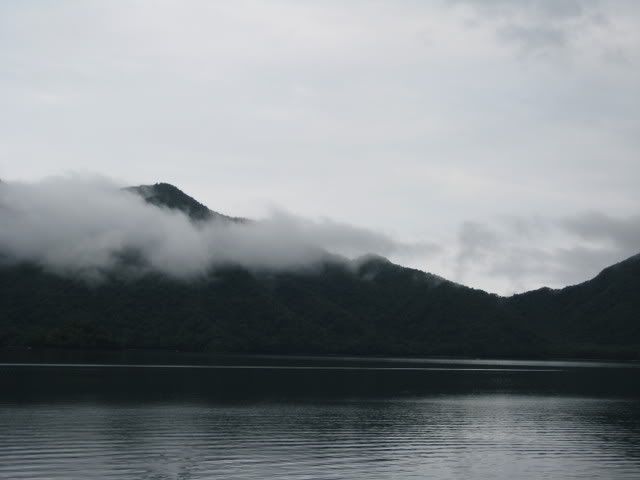 Romance
was peaking here.
Did it hurt when you fell from heaven?...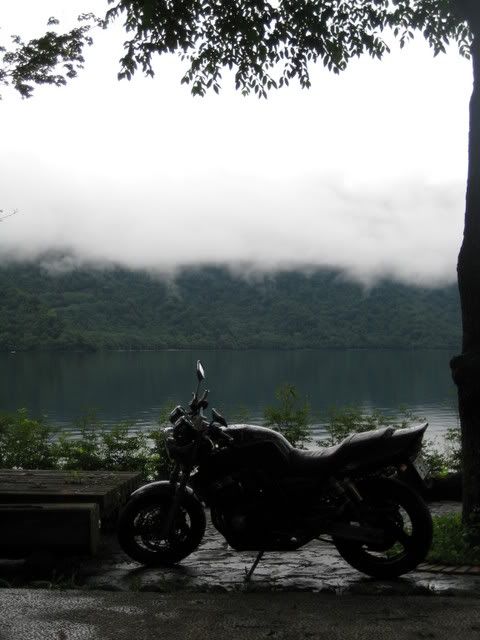 Sweet
romantic
bliss. Except it was kinda cold and raining. And there was no food open in Nikko. The ride from Nikko to Utsunomiya was pretty damn
romantic
. It was one of those long tree lined roads. But like I said, I was really hungry! Hunger pangs getting worse, the trees gave way to the golden arches. Praise
cupid
! If only they could cut my McGriddle into a
heart
shape.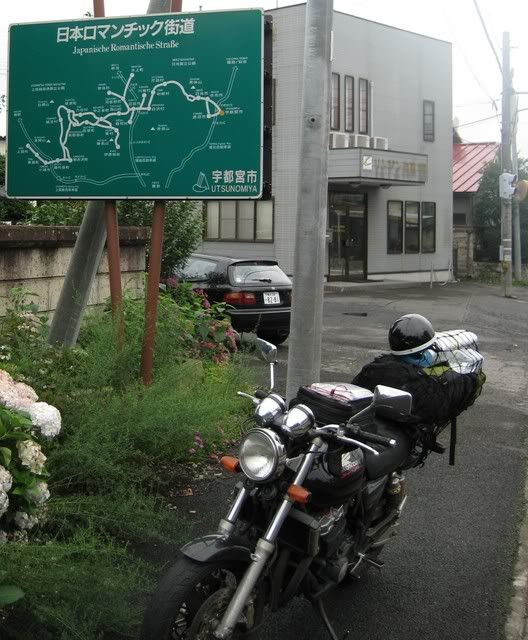 This was the end of the
romantic
road. Like all
romances
, it started breathing exhaust from semi trucks in traffic, and ended with me alone, eating syrup flavored sandwiches. But if all life's adventures ended with eating syrup flavored sandwiches, I think this world would be a much better place, don't you agree?