Mt. Jimba is about 10km past Mt. Takao, which is all about 70km west of Tokyo. My Mapple Touring Atlas (road guide made for motorcycles) recommends the road that goes there. So I was off! But first, on the way there, a random gold temple looking thing...
That out of the way, drive for about 45 minutes into the mountain, hike another 30 minutes up about a million stairs, and you're there!
Famous white horse statue. Seriously, I've asked people about this mountain, and people who have never and probablly will never hike in their lives know about this statue. It kinda looks like a giant cock though...
Can you see Mt. Fuji? I can!
Oh, cmon.... A horse?!?!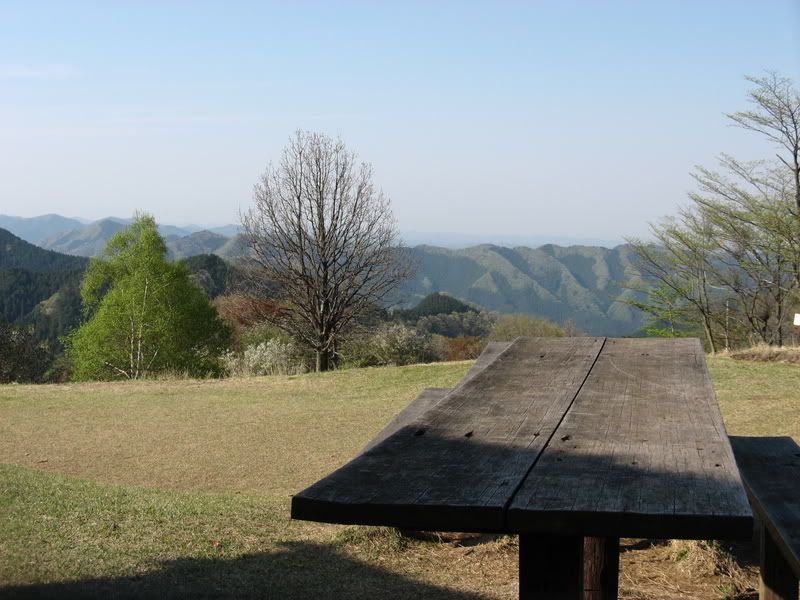 What a great little peak. It can be reached by hiking from a number of places. There are a few stops on the Chuo train line you could hike from. It looks to be about 2 hours from Sagamiko station. Go to a tourist information place and get a "Hiking in Hachioji" guide. It's in English and has maps and info. There are lots of hot springs too in the area.