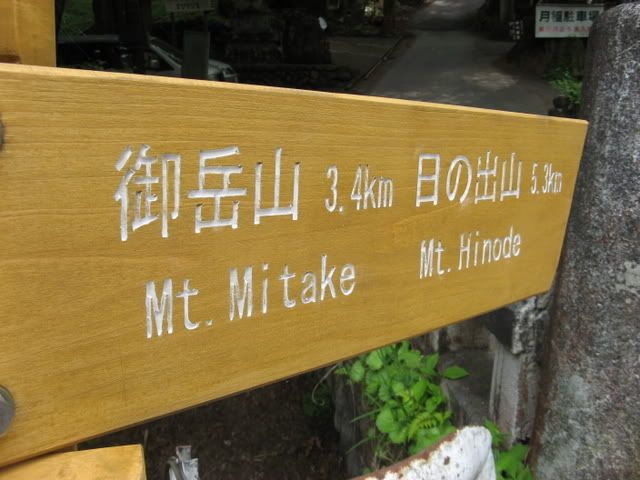 Mt. Mitake is another one of those mountains west of Tokyo. Almost all these mountains seem to start out the same.
Show up at a crowded visitor center.
Wait in line to take some sort of cable car or ropeway up the mountain.
Visit the crowded shrine or temple up there.
Buy your

omiyage

and go home.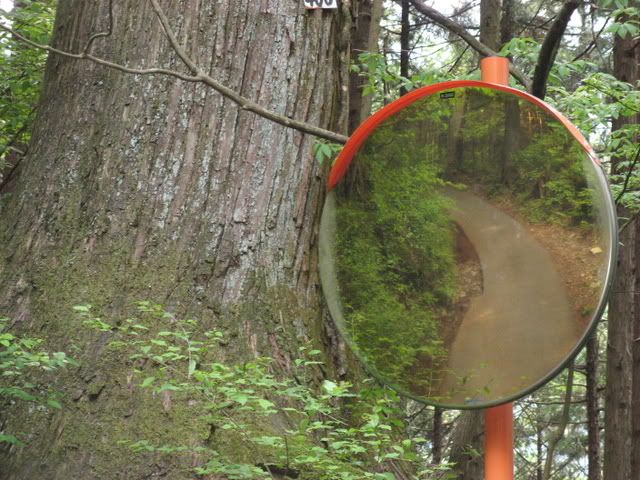 This is what hiking is to most Tokyoites I guess. You'll see a lot of girls in high heels and guys in business suits in nature here. It's defineately whack, but the culture is just into that sort of thing.
Like most mountains west of Tokyo, though, if you hike a little past the
omiyage
shop and famous shrine, like a few hours, you are in beautiful scenerey.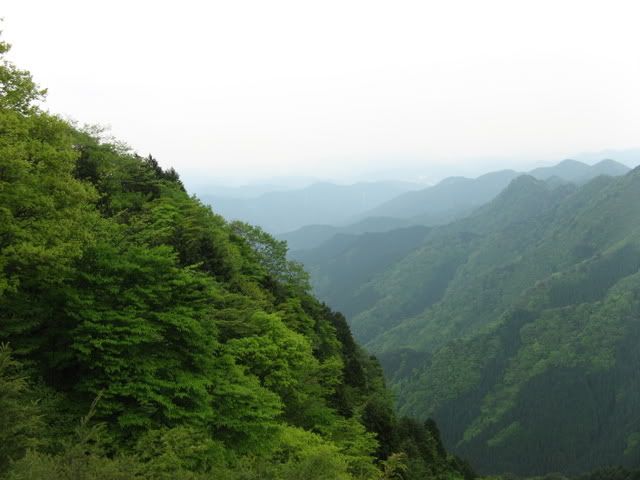 This hike is in Lonely Planet's Hiking in Japan book, under Mitake to Oku-tama. I only did halfway, cause it was getting late and I didn't want to get caught in the dark. But the halfway point is this awesome little area with a view. Best part, there were only a few people the whole time. Ive been doing the nature thing a lot lately. Going camping this coming weekend with a large group of motorcycle riders. And I'm still planning on climbing Mt. Fuji next month. Who's with me?