I had about two and a half day in Osaka to see what I could. I was plannig on spending one day with Andy and Corrie, but their visa applications got messed up for China, blah blah blah, they didn't make it out. So I had a lot of time to myself.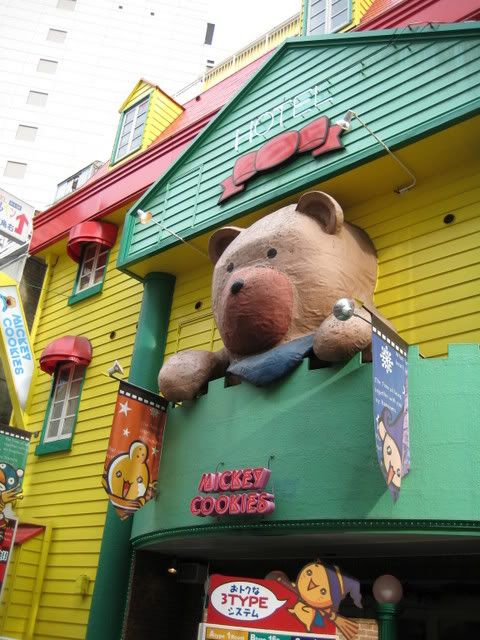 Random hotels are all over the place. Osaka defineatly has the most outrageous looking love hotels I've seen. What is a love hotel? Ask the internet, it will tell.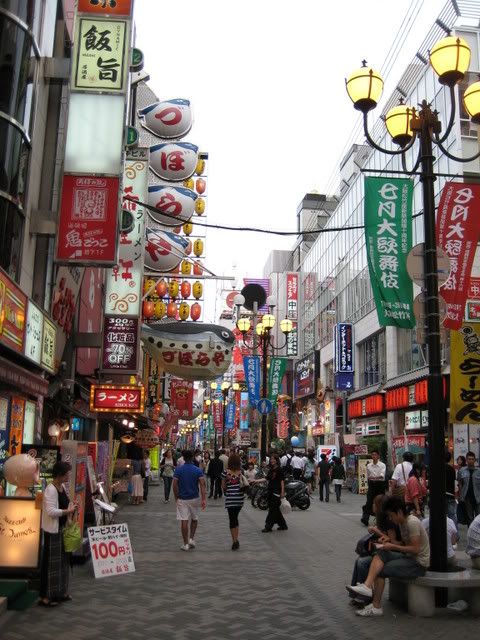 The Nanba area is crazy and loud and full of people. Outside of that, Osaka has a much more down to earth feel than Tokyo. And I made a baby on the train cry for the first time. Usually I play peek-a-boo with any kid who looks at me. This time the little girl just lost it as soon as she looked at me. Of course, I had just bit my tounge and had blood pouring out of my mouth, so maybe thats why.
On my 2nd full day there, I didn't have shit to do, so I went on a ramen hunt. I found the bomb ramen! I actually saw this palce on TV the night before, and thought, "I'm bored, might as well go on a ramen adventure."
You know its gonna be good if there is a massive bone on a chain in front.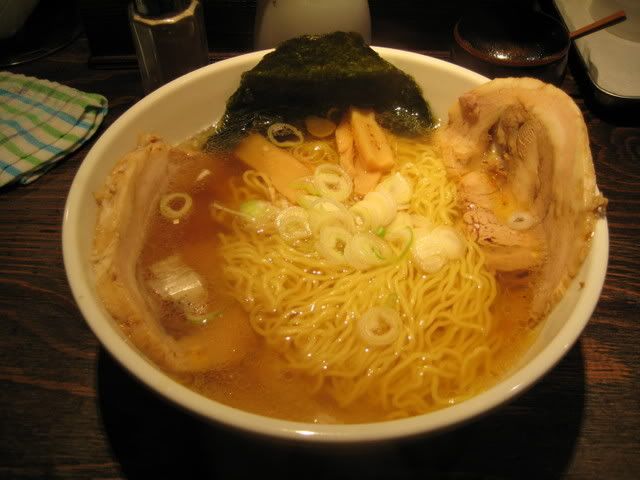 This one had a broth flavored with shrimp. It was awesome. Inside the shop they were playing old Japanese baseball games on the TV. They had lots of signed photos on the walls, so maybe I found something famous.
I also walked around the castle: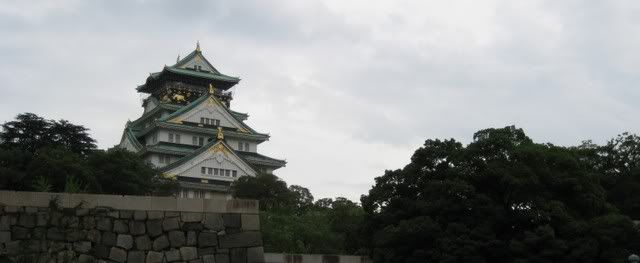 And I went to the aquarium. This particular aquarium is devoted to the
ring of fire
, which is the areas along the edges of the Pacific Ocean. The highlight was a tank with a whale shark, 15m long. I've been told this is the best aquarium in Japan. Japan has hundreds of aquariums. Tokyo alone has at least 5 that I can think of off hand. I concur, though, this was a good spot.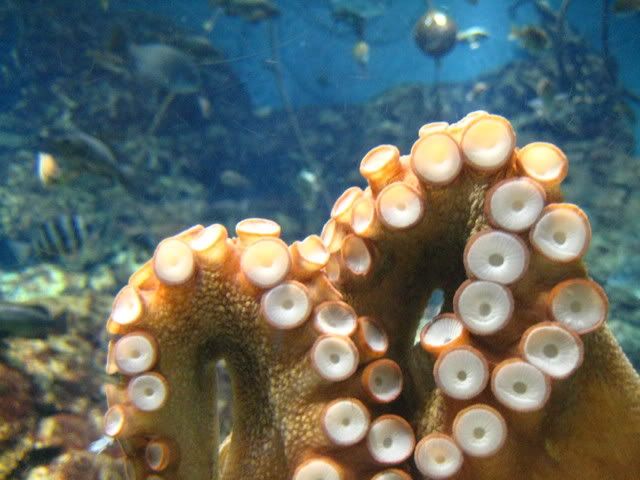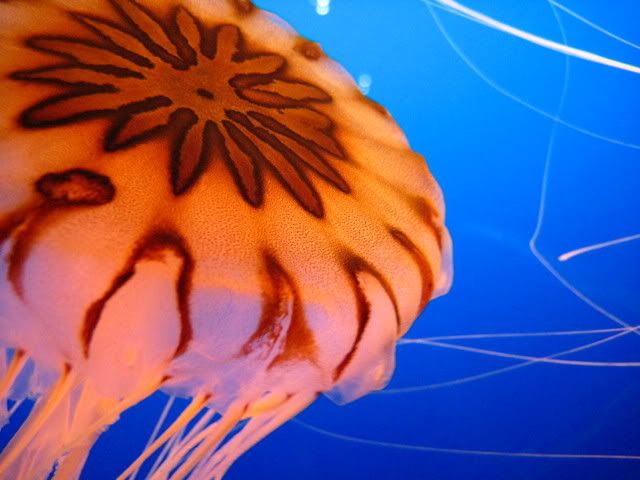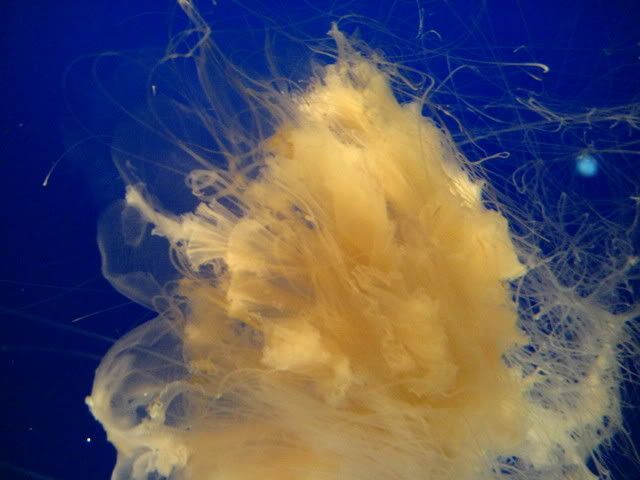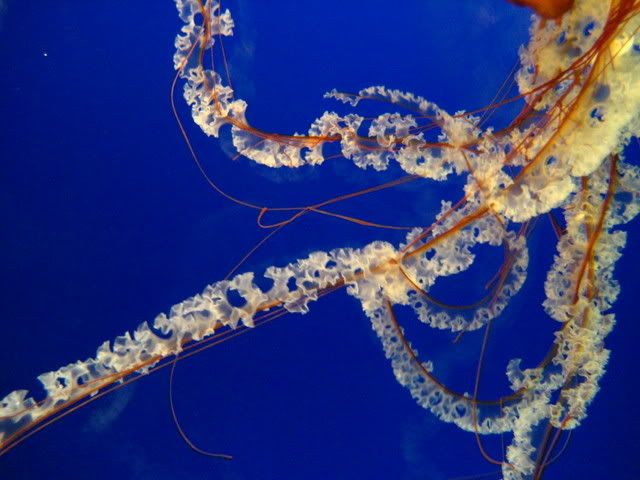 And I got to meet up with my tattoo artist, Matt.
3 Tides Tattoo
is a pretty well known spot in Osaka. They have a great reputation, and some artisitic looking skateboards on the wall. Check em' out!