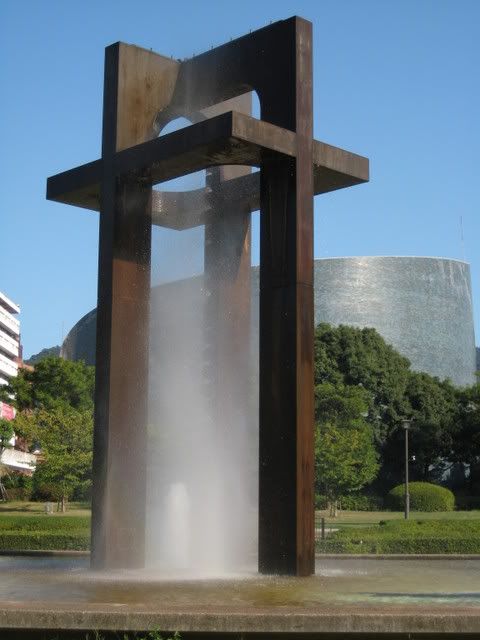 I'm here in Kure now. My month in Maebashi is up, and I'll be finishing out my contract in Kure, Hiroshima prefecture. This shit is
heeeeeeeelllla
far from Tokyo.
Over 7 hour train ride from Maebashi. I broke up the ride with a bottle of wine in Ueno park, in the middle of Tokyo, so I was nice and relaxed for the 5 hour
shinkansen
ride. I was sure to pick up some
omiyage
before I left though!
I've seen these things for sale in Tokyo train stations ever since I got here. I guess banana's grow in Tokyo? Well, whatever, I got some. I thought the idea of banana's from Tokyo would be a funny ice breaker with my new staff... but they didn't seem to find any humor in it. Actually, it's been 3 days and no one but your's truly has sampled the Tokyo Banana. Tastes like a Twinkie with banana filling. Yum.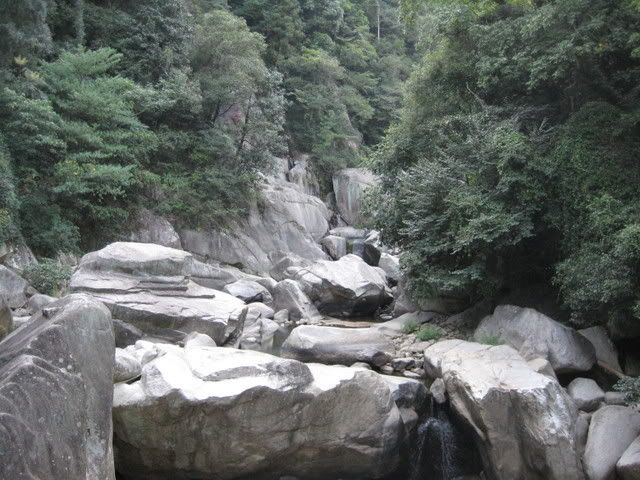 What is Kure like? Well, so far it's...nice. It is kinda a cove, surrounded by lush mountains on 3 sides, and a bustling port on the other. I have heard of nice beaches nearby, and some good hiking in the hills. I don't know what social life is like here yet, since the other teacher here just started last week. I can easily see myself relaxing for the next 3 months, saving some money, studying some Japanese or whatever.
But maybe I'll discover some way to spend all my money.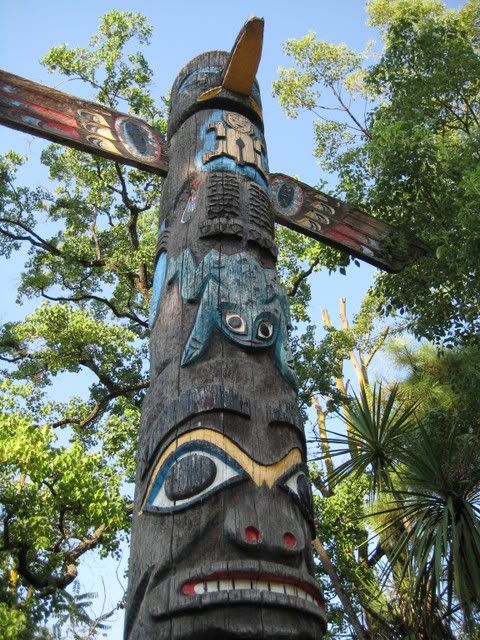 Some totem pole from Kure's sister city in Washington state.
These paintings remind me of
Kawagoe
.
The Kure apartment is the shit!
FYI, here's a video of my apartment in Maebashi.

Next: Gotta explore the west. Hiroshima, Miya-jima, and Shikoku are a couple of the tourist destinations. Also, Osaka and all that shit is fairly close, maybe a few hours away.