Hakone is supposed to be this
amazing
area near Mt. Fuji with
amazing
roads for motorcycle riding and
amazing
views.
Not
this past weekend.
Well the ride down was nice. Took the expressway as far as I could and then took some local backroads. One road had all sorts of motorcycle groups riding bikes on the curvy roads. Nothing beats the sound of riding with 5 other sport riders, all their engines screaming. Then I turned on too the route I had planned...
It was really nice, but the road was like 1/2 a lane wide. Up at the top it was still cold, so
hanami
was still going on. I got to ride through the
sakura fubuki
, which is something I really wanted to do, but didn't think I would have the chance. Imagine hundred of cherry trees, their blossoms raining down like a light snow. Now imagine flying through this on a motorcycle. The bike would kick up it's own little storm of blossoms from the ground behind it. Magical.
So I got down to Hakone, where I was supposed to meet a local who rides as well. I had trouble finding where he was, then it started to rain. He called and said they had closed the Hakone skyline to motorcycles because of the rain. Booooooo!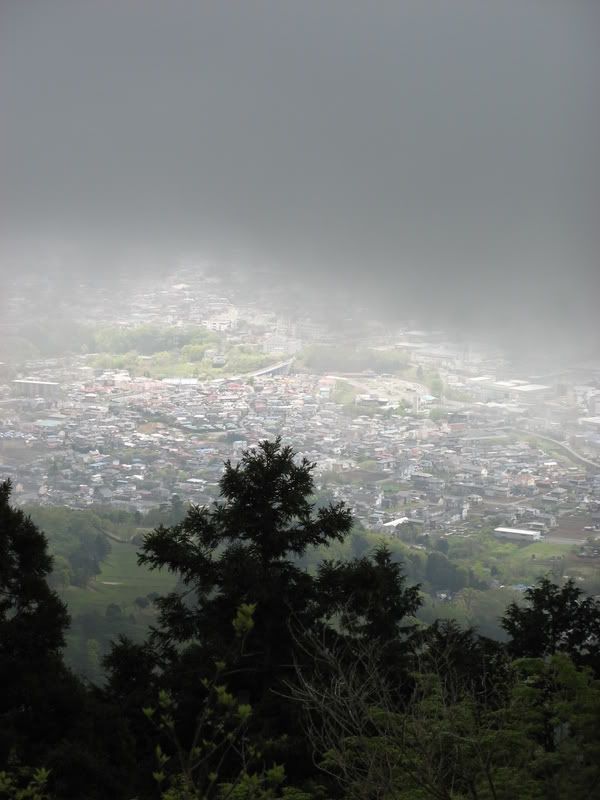 East was clear, so it was off to Enoshima and Kamakura. I followed a random
bosozoku
group for a little while. Bosozoku are kind like biker punks from the 60s. Imagine the rockers from Quadrophenia. But then mix in that funky Japanese
je ne sais pas
and you have bosozoku. I'll write more about them later. I want to photograph some of their bikes one of these days, they are really wild looking.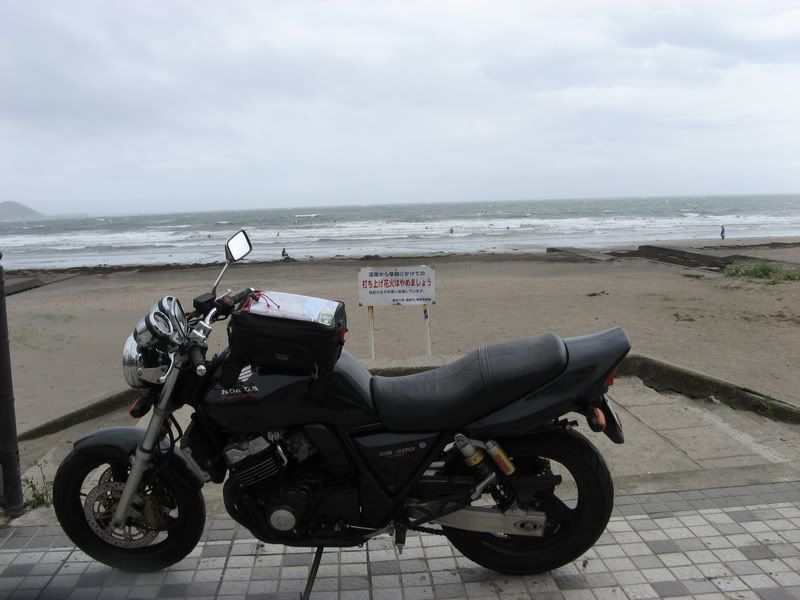 In Kamakura, went to the modern art museum there. It was... meh. Kinda expensive to get in, and not really much to see. All of it was either sculpture or impressionist. And I was the only person there when I went in.
And just for the randomness factor here's some pictures of food. Huevos Enchiladas from Oatmans Cafe in Kawagoe and some Okonomiyaki from Asakusa in Tokyo. Yum!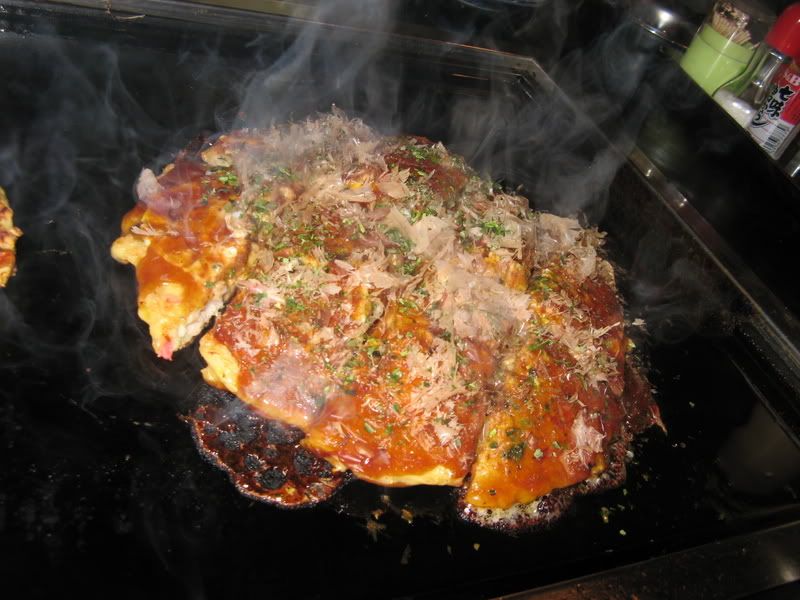 Check this out, the grave site of the last Shogun. Yanaka cemetary is full of really famous graves in Tokyo.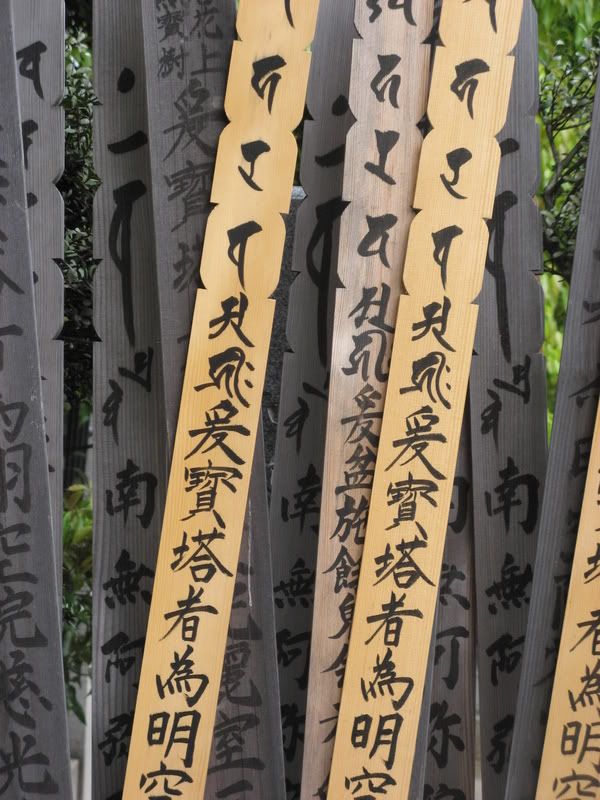 Free Japanese lesson for ya! If someone says
Kussai
, you should reply with,
Kimi no hoga kussai daiyo
. Get ready to run!
Here, Mika is letting us know that this giant golden statue, which is known as the golden poo, is very
kussai
.
A week from now is Golden Week. Trip to Osaka... or lazy time in Tokyo.... decisions to make I guess.