The plural
weeks
becomes the singular
week
. The new teacher arrives tomorrow. All this random shit is packed. 5 boxes for the
takyubin
, which is that magical intra-Japan delivery service. The one where you can ship from the closest 7-11 or Lawsons or Family Mart convenience store. Who needs a post office when the Quicky Mart is a magical oasis of do-everything. Pay your bills, wire money, buy porn, eat delicious foods, and of course ship all your crap.
A week from now I'll be getting ready for the coldest ride of my life. Last night on the news, something about snow coming to Nagano. The route takes me 'round that way. A layer of running tights, followed by a layer of my flannel pajamas, followed by some think jeans, a lined motorcycle jacket, 2 pair of gloves, probably 2 pair of socks, a neck warmer, and a dream. Maybe I should make it 3 pairs of gloves. Put gloves in one bucket and dreams in another, see which one fills up first. Or is it shit and wishes... I forget, I don't really speak English anymore.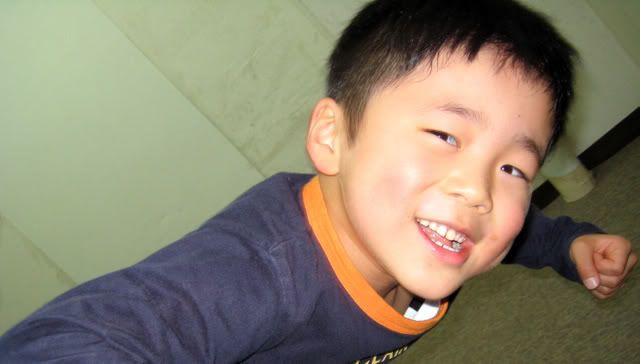 The new
place
is a guest house. Back to dorm living. It's been, what, like 10 years since I lived in the Hedrick dorm of UCLA. A lifetime ago. A friend who has lived at this particular guest house before said it is something like
Melrose Place
. Not sure what exactly to make of that. All I know is that it's a 5 minute drive from the
Chuo
Expressway (quick access to Fuji, all them lakes, and nature nature nature), about the same from the
Kan-Etsu
Expressway (Kawagoe!!!!), and right next to the JR
Chuo
train line (8 minutes to Shinjuku). Wanna see a preview of where I'll be living? Click -->
Here
<--. Gotta love the site design. What should my first meal at the new place be? I'm thinking, since it's dorm-ish, a nice delivered pizza would be great.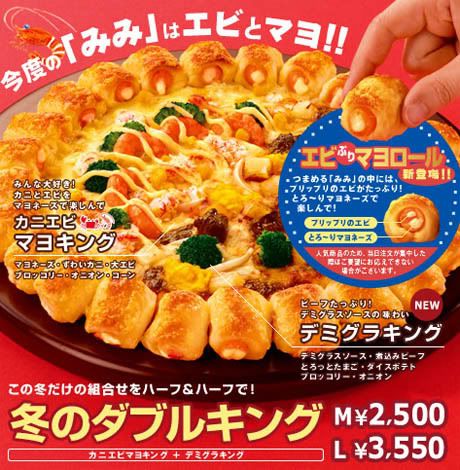 This is the current winter special pizza. Let me try to translate. Half is king crab, shrimp, corn, broccoli, and mayonnaise. The other half is beef with demiglasse sauce. Not enough? The crust is stuffed with shrimp that have been stuffed with mayonnaise. And I count 7 exclamation marks on the flyer. It's times like this that I wish I liked mayonnaise. Guess I'll just settle for
Okonomiyaki
... hold the mayo.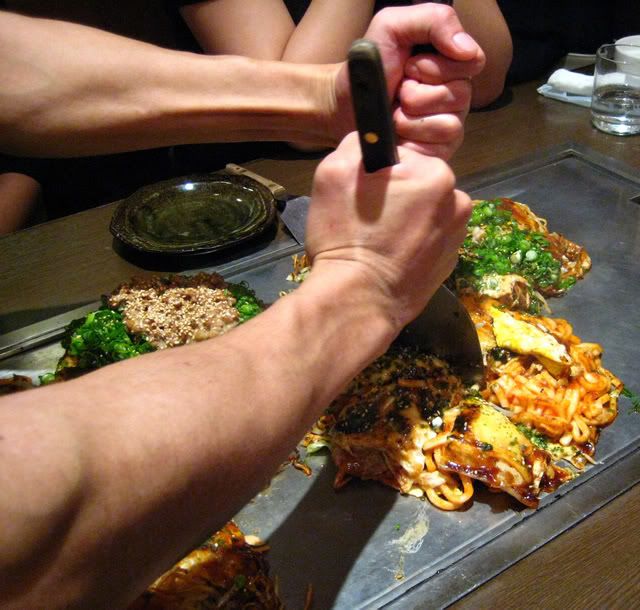 Dammit, now I'm hungry, but I strategically planned it so I would be out of food when I moved out. Just a bottle of
Johnny Walker
on the counter...
Next: I still have one adventure left out here...
Miyajima
. After that it's off to Tokyo, for like 2 days of visa paperwork and trying to get on unemployment. Then off to China with my Dad. Then a ferry back to Japan on December 31st. Then a job.