Sunday in the a.m., I went out to a few museums. With my GRUTT pass in hand, I headed to Odaibo.
Odaibo is also called the Bay Area. It's a fairly large artificial island. There are a bunch of skyscrapers, museums, parks, and a massive shopping area. The first museum I visited was the
Museum of Maritime Science.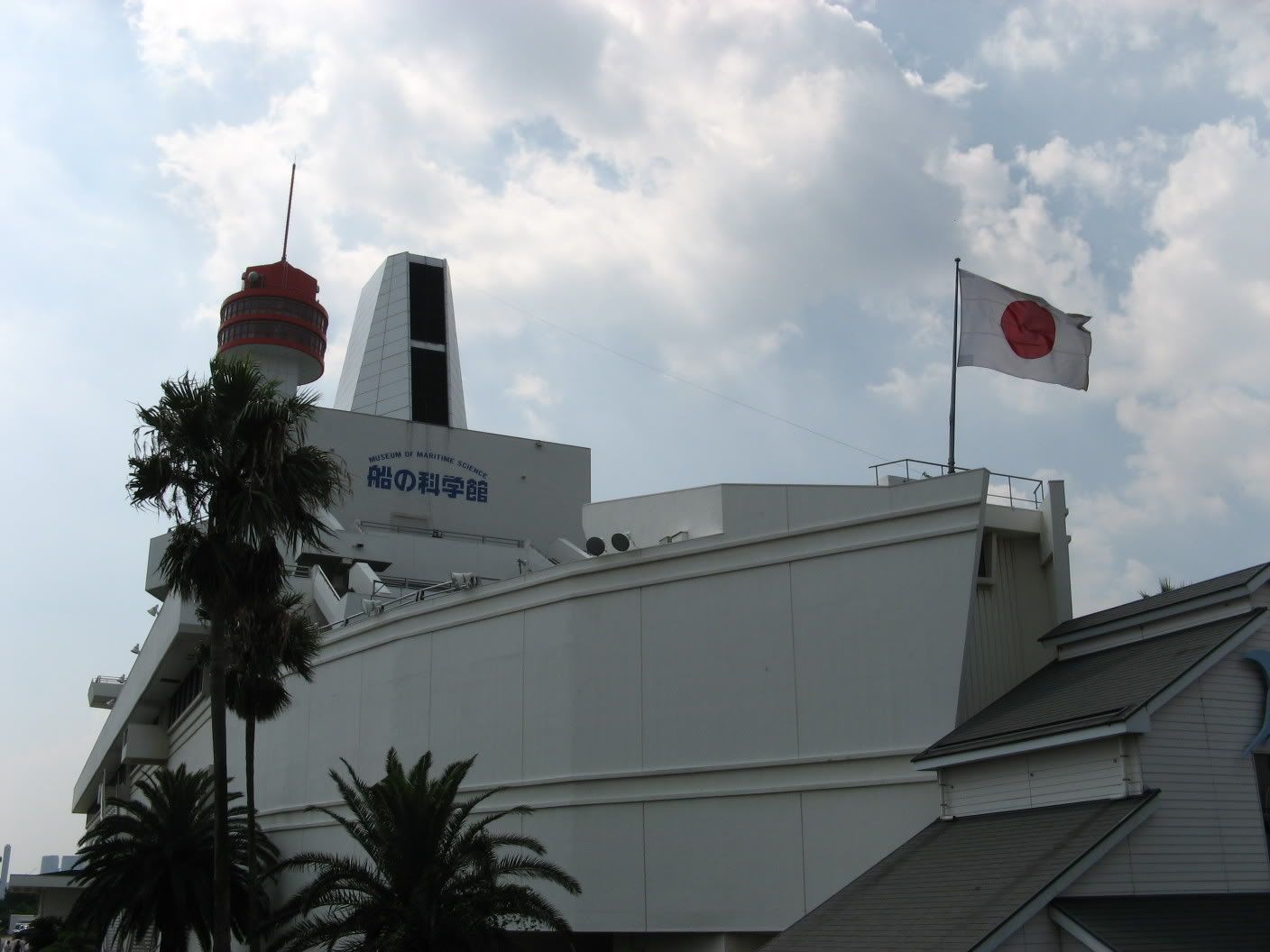 If you like boats, you could probably have a lovely time here. I'm so-so about them, so I just had a quick look around. Lots of models. You can rent an English audio guide, but I decided to save the yen. If you don't rent the guide... your visit will be over quick.
Next up was
Miraikan
. This museum is devoted to emerging sciences. Robots, DNA, "houses of the future", that sort of thing. Good points first:
English: All the exhibits are in Japanese and English
Good layout: Everything is clear and colorful and easy to get to
Now the less good:
Lines: When we first came in, we waited 30 minutes to get Tracy's ticket, 20 minutes to get mine, 30 minutes to get a coffee. There were other random lines going all over to.
Sold out exhibits: There are lots of little shows, and one big planetarium. Everything was reserved by the time we got there, so we missed out on all that. If we had got there early and reserved stuff, we could have spent another couple hours enjoying science.
Enjoy some photos: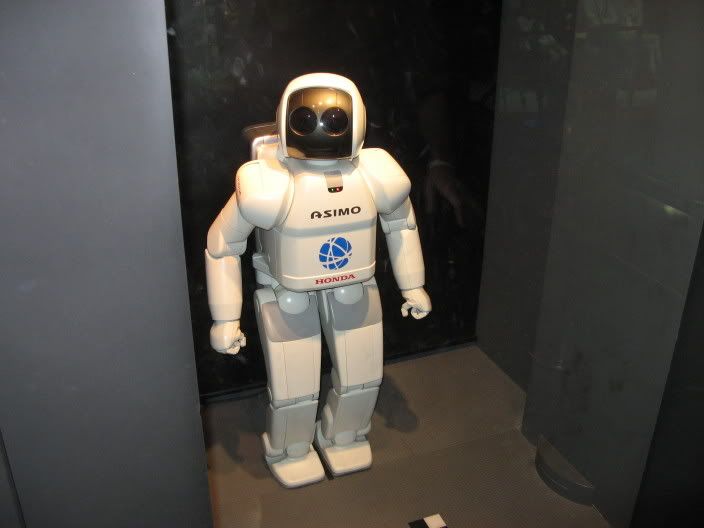 Awesome-o!
Massive globe with 1,000,000 LEDs on it.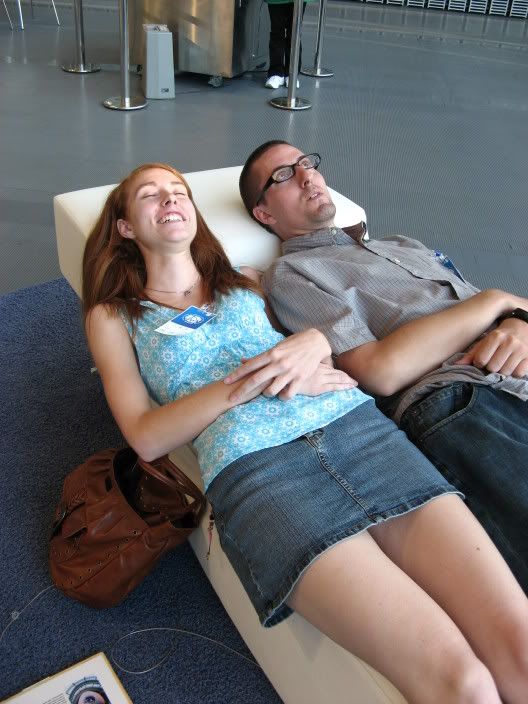 You can get cozy below the massive globe.
The view from below. Real-time satellite imagery on the globe.