Total distance travelled so far =

2865km
FUJI ROCK!!!!!
Fuji Rock is a music festival held annually in Niigata prefecture, about 2 hours north of Tokyo up in the mountains. 3 days of whatever is hot right now. But if you camp, it sort of becomes 5 days and 4 nights of good times. The headliners this year were:
The Chemical Brothers
The Cure
The Beastie Boys
There were a lot of other artists there, from hippie modern folk rock to funky laptop techno shit to so-cal emo punk to Japanese guys dressed like Aztecs. It was wonderful.
I don't feel like writing much though, so here's some photos...
My German friend's wrist. The other band is from some European festival from a couple weeks ago.
Special parking lot for the bikes right next to the entrance. Free refreshments for the 2 wheeled rockers!

View from my tent at night.
Camping during the day.
Dave, me, and Rie.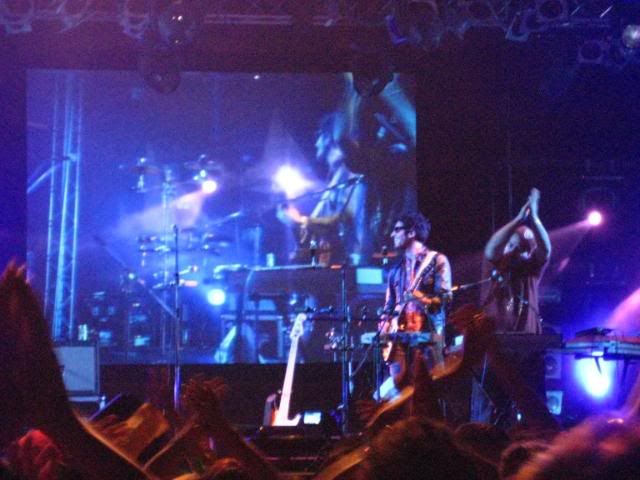 Weird white gangsta funk group
Chromeo
.
Deerhoof
.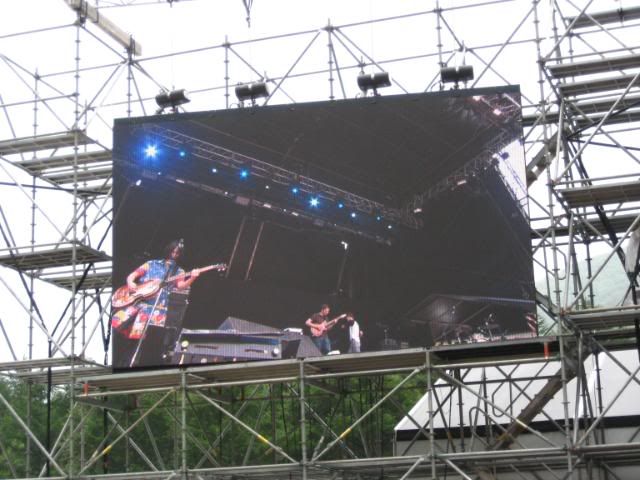 Fiddlers on a tightrope. I couldn't find his myspace page... sorry.
The drum circle people's part of the festival.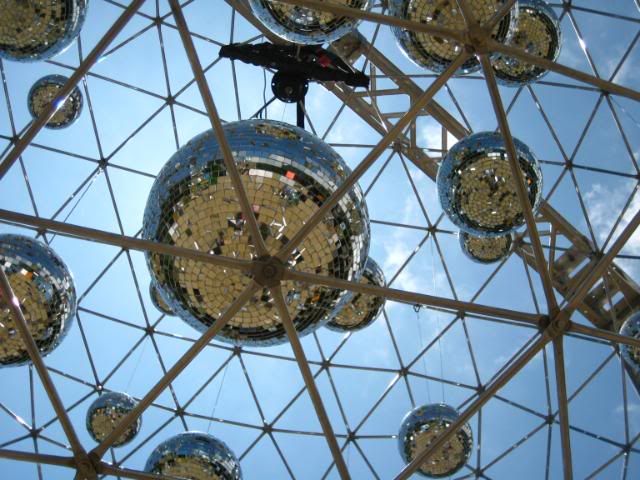 Mika
was very colorful.
Me and this random Japanese guy jumped in the river. It was really cold. I thought he was going into shock. Seriously, the guy was shaking like he had just been given the biggest kancho of his life.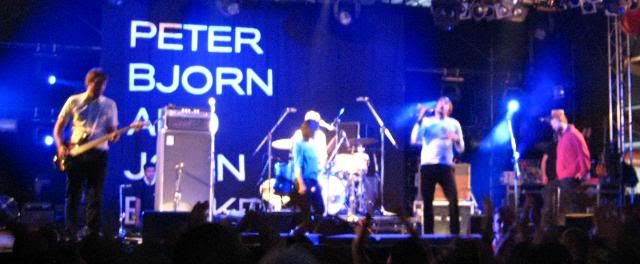 Peter Bjorn and John
.
Recycling was in full effect at this place. It was amazing how clean everything was. It was seriously spotless at the site. Everyone would carry around garbage bags with them, and then separate at special recycling booths. These bags of plastic bottles are going to be recycled to make the official Fuji Rock jackets for 2008. Awesome! Without the help of countless environmentally minded young people, we wouldn't have the wonderful consumer products that we so desperately need.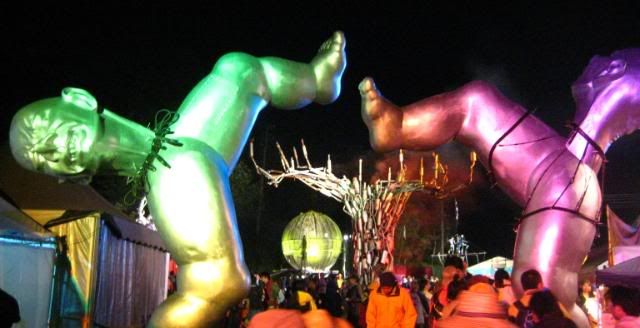 Never too young to start damaging your eardrums.
Well that's it. My 3 week trip ended with me riding 200km home in pouring rain I grabbed my shit that I left in Kawagoe, parked the bike, and took the
shinkansen
to Okayama. My new job started the next day. Back to teaching the youth of this country awesome things, like "I like pizza" and "How's the weather? It's sunny!". Hooray.
Total distance on my 3 week tour of Japan =

3061km