Total distance travelled =

1822km
Next on the trip was some camping up near Bandai-san. I'd been told, "Everyone with a motorcycle should ride these roads once in their lifetime." Holy shit, how can I pass that up!
Yeah, the weather stunk. It was rainy and actually a little cold. I ended up sleeping at some remote hostel with no one there. There was a lot of waiting at rest stops for the rain to die down. The roads did in fact look to be epic... on a clear day.
Instead I took the expressway to Sendai.
Mmmmm... $10 peaches are hella good!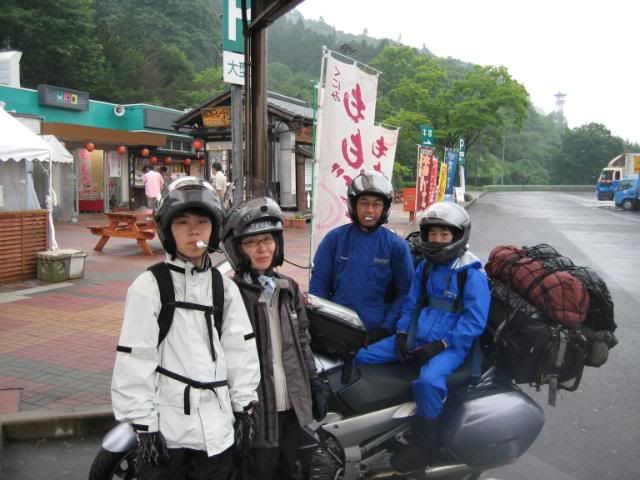 This family was on their way to Hokkaido. Mom, Dad, and 2 teenage brothers. The boys didn't seem too happy. Also, each of them had in big letters on their helmets BLOOD TYPE = xxx. How morbid. Of course, my helmet has tattoo shop stickers on it, so who do you think is gonna get medical help first?
Something about tunnels I'm assuming.
Thats it for my kind of boring 2 day trip from Mito to Sendai. It could have been filled with nice shots of mountains, curvy roads, and lakes. But it isn't. So ppppllllllffffttttttt.....