Total distance travelled so far =

2366km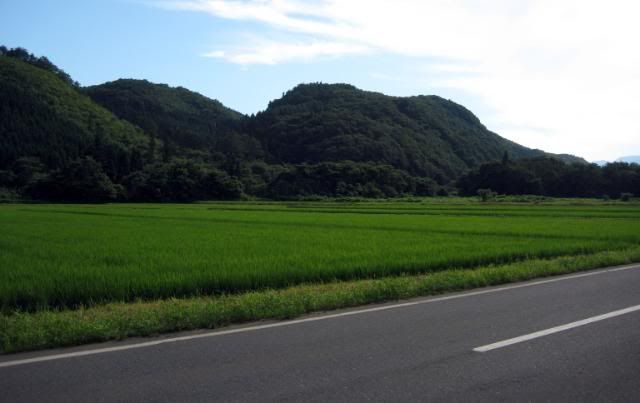 The weather cleared up and it was time to decide where to go. I had 2 days to get to Niigata. I was only about an hour from the Pacific Ocean, so I had to ride along it for a little while.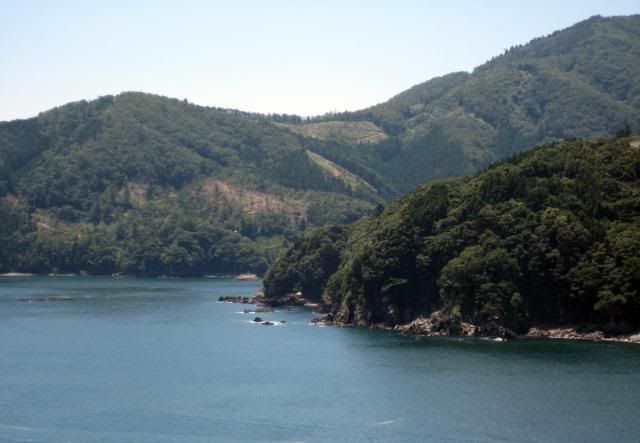 It was absolutely gorgeous. Perfect roads, views, and a complete lack of traffic made for a great ride. I saw some signs for some sort of blow hole at one point.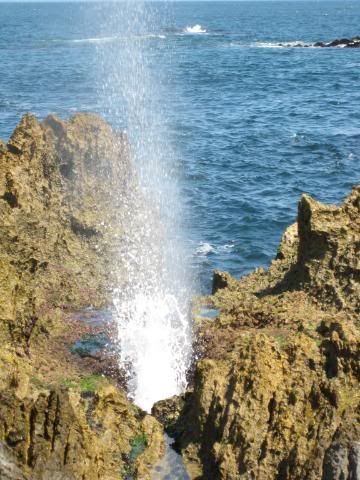 I don't know why there is a sumo wrestler statue. Some random Japanese dude tried to explain that he had salt in his other hand. When I pretended to throw salt, like they do in the sumo ring to purify it, he lost it. I guess I made his day or something with my random knowledge.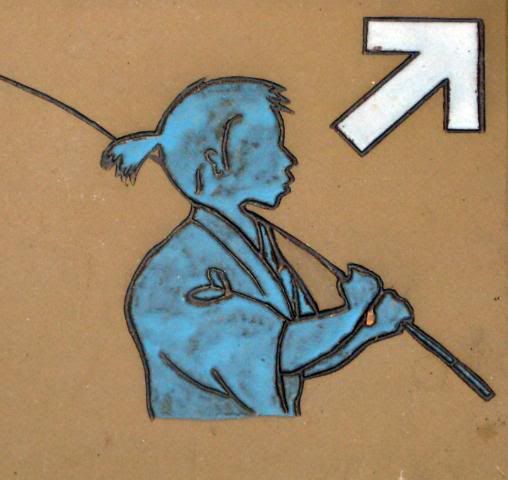 Boy's Room and Girl's Room signs.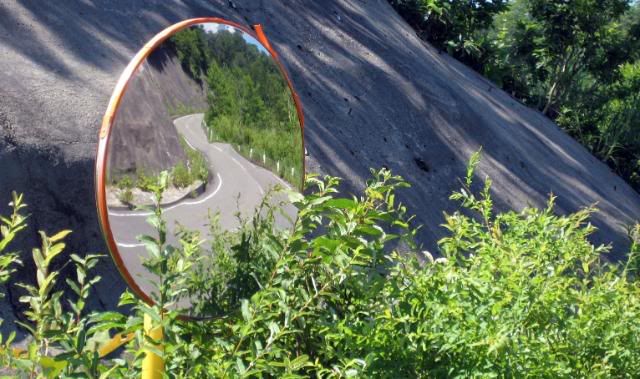 Took the road into the mountains next. I saw on my map a campground with an onsen attached to it, so that seemed like a good enough destination.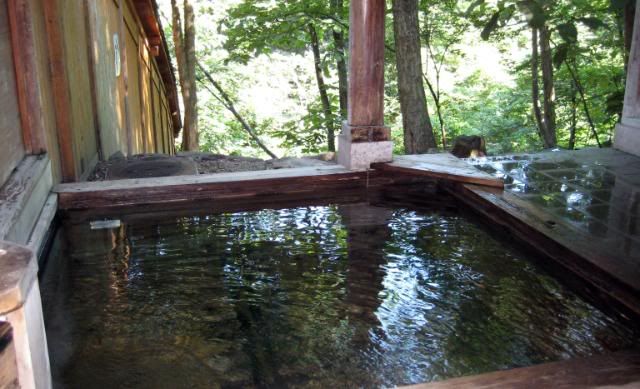 The onsen was completely cozy. I went to a noodle shop in the sleepy little town next door and asked, "What do you recommend?" His reply... "The menu is over there." Haha, homeboy wasn't down with no stinky foreigners asking any questions in his shop I guess. I ordered some ramen, cause I could read that. Then, when I was waiting for my food, I saw a small sign in the corner that said
Osusume
... recommendations.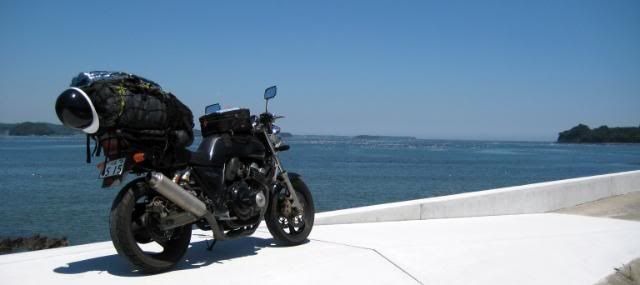 Osusumehinwa
was one of the first phrases I learned. I means pretty much "What do you recommend." As long as you will eat anything, just say this in any small Japanese restaurant to get something good. Usually, the waitress is really happy to suggest something. But other times people get totally freaked out. They'll just start pointing to everything on the menu and trying to describe it. I think that if they pick something and it turns out to suck, that would be some sort of loss of face to them or the shop. Can't have any of that!