In order from shameful to enlightening.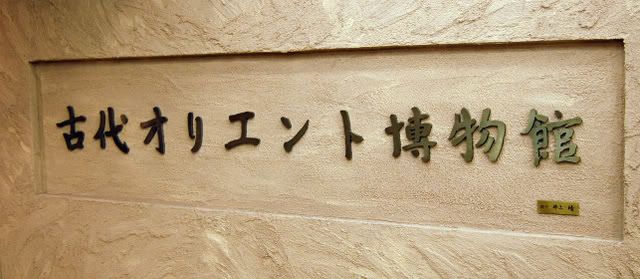 The Ancient Orient Museum.
Sunshine City Bunka Kaikan 7F 3-1-4 Higashi Ikebukuro, Toshima-ku
+81 (0)3 3989 3491


This place was in the Sunshine City Building, which is known by my students to house a
gyoza
theme park. Yeah, a dumpling fun park. A pot sticker playground. Expectations weren't too high. The museum here would only appeal to hardcore fans of near east artifacts who read Japanese.
Highlight? A Rosetta Stone!
Geidai Museum
The University Art Museum, Tokyo National University of Fine Arts and Music
12-8 Ueno Park, Taito-ku, Tokyo, 110-8714, Japan
TEL. +81-50-5525-2200(central)
It was closed. But there was some art outside.
There were some NSFW bits down below too. With massive veins.
National Museum of Modern Art, Craft Gallery
1-1 Kitanomaru-koen, Chiyoda-ku, Tokyo 102-0091

Tiny exhibit with just a couple rooms. Focused on a few Japanese modern craft artists. There was one museum lady for every 3 pieces it seemed. One of them yelled at me for taking photos. Regardless, it was an interesting place.
Highlight? Getting yelled at for this shot.
National Museum of Modern Art, Tokyo
3-1 Kitanomaru-koen, Chiyoda-ku, Tokyo
It's just down the street from the craft place. You can get a good idea of the Japanese contemporary art movement from around 1900 on.
Highlight? The temporary exhibit had a whole section where the art was supposed to make you dizzy.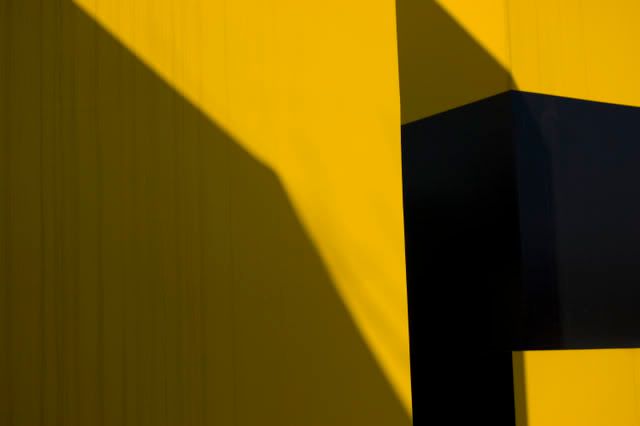 National Museum of Nature and Science
7-20 Ueno Park, Taito-ku, Tokyo 110-8718

Sure are a lot of science museums in Tokyo. This one has a lot of natural history. No English, but its more of a visual thing here. The old time-y seismographs are great. Old scientific equipment so often was covered with artistic touches. There was a temporary robot exhibit, but it was a 2 hour wait to see them. Does Japan like robots?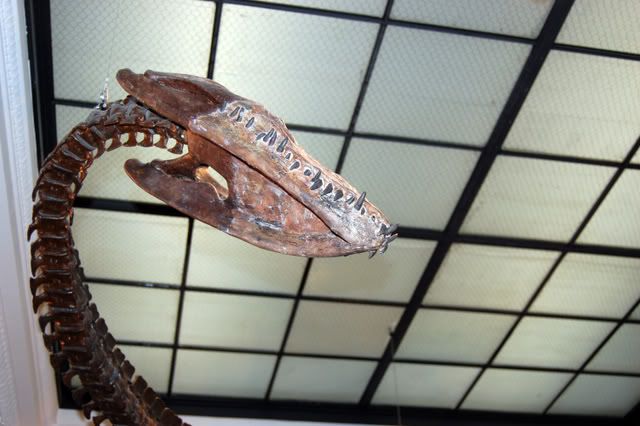 Ueno Zoo
Address: Ueno Zoo, 9-83, Ueno Park, Taito-ku, Tokyo 110-8711, Japan
Phone: 03-3828-5171
Nice to see a zoo that isn't as sad as the one in Beijing. The Ueno Zoo is big, big enough to warrant a monorail connecting the two sides. Give it it's own day when you go. Unfortunately, 2 hours before closing was just enough time to see the monkeys and panda.
Highlight? Pandas eating bamboo and like 200 camera
otakus
taking photos.
International Library of Children's Literature
12-49 Ueno Park, Taito-ku, Tokyo 110-0007 Japan
TEL:+81-3-3827-2053
Really really cool. If you like children's books from around the world. Which I do. Also, the building looks like it was retrofitted by the architect
Tadao Ando,
though I'm not sure if it is. You can wander around inside and look at old and new picture books. There is a museum on the top floor, free, that had work from the Czech Republic.
Strange thing though, for a children's library, there was nowhere that kids could sit and have fun reading. It felt like a university research library.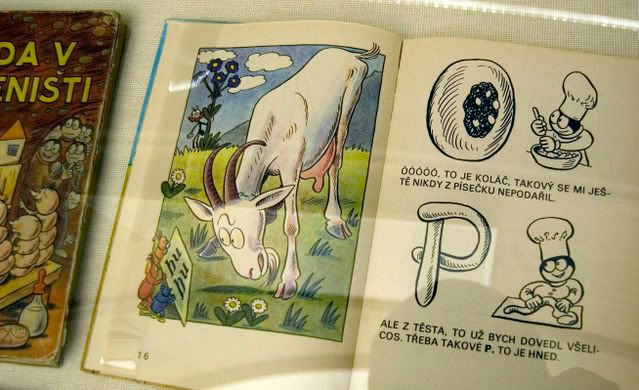 ICC
Opera City Shinjuku

There was an exhibit called "Ha, Ha! Your Mushrooms Have Gone" It was mushrooms hooked up to electronics which played different sin waves when you got near. In addition, there were about 30 other exhibits just as random as this. Holy shit, it was good. Almost everything was interactive and technology based.
And totally devoid of people. I had 3 museum girls practice their English by trying to explain everything to me. The highlight was when there was one room that would bring up web pages based on you jumping around in front of strange oscilloscope image. One of the girls started doing some crazy
para para
dance shit. She was way too into it.
SC!ENCE Museum
I said lamest to best, yeah? Well this one was fan-fucking-tastic. 5 floors, each with 5 sections, for a total of over 20 different completely interactive hands on science exhibits. For kids. The way it should be. I volunteered at a place called the
Exploratorium
, in San Francisco, and I fully appreciate this type of place. Inspiring kids to be interested in how things work, letting them touch machines that look very very dangerous, and making it all fun as hell. This is good.
There were about a million kids running around. This would be a fun place to bring a date. Yeah, using pulleys to lift cars and seeing a video about robots isn't too romantic... but it's fun dammit!
Highlight? Everything!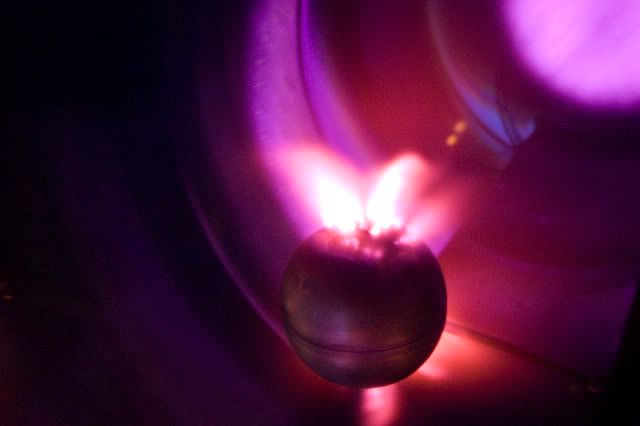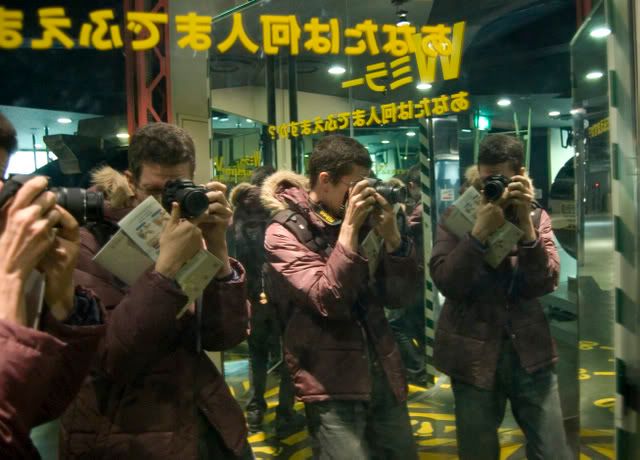 Asakura Choso Museum
7-18-10 Yanaka, Taito-ku, Tokyo 110-0001
Phone: 03-3821-4549
Considered the father of modern sculpting technique in Japan, Asakura Fumio built his residence and studio here. It is a wonderful example of an older Japanese home. The inner courtyard is a pond and garden fed by a natural spring. The orchid room also houses many of his cat sculptures, a motif he was fond of. And the second story entertaining room is made of wood from throughout Japan. Every detail is accounted for.
You'll only be here about 30 minutes, but it's relaxing and the neighborhood is very historic. Enjoy.