For some reason China Eastern airline's in flight movie was just clips from some Belgium candid camera type comedy show. It fit well with the sealed packs of mystery stink and dried mystery food nee cardboard. I took some pictures of the dinner with my Canon IXY. Curses!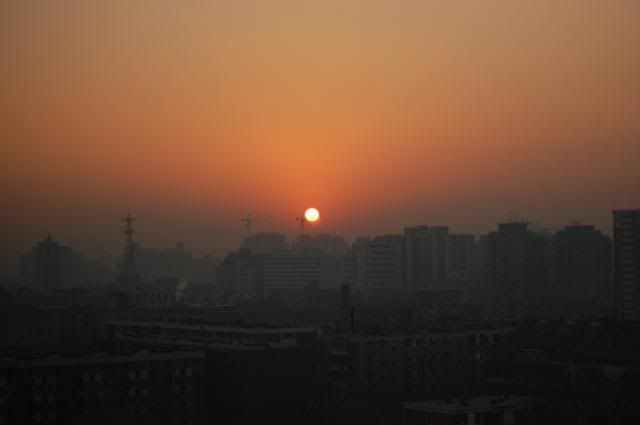 Get off the plane. Take a deep deep breath. There. You've just shortened your lifespan by a year. "Damn, is it foggy?" Nope, thats low lying brownish yellow haze ain't nothing natural. Don't bother with the science experiments, Japan beat you to it! ->
Link
<-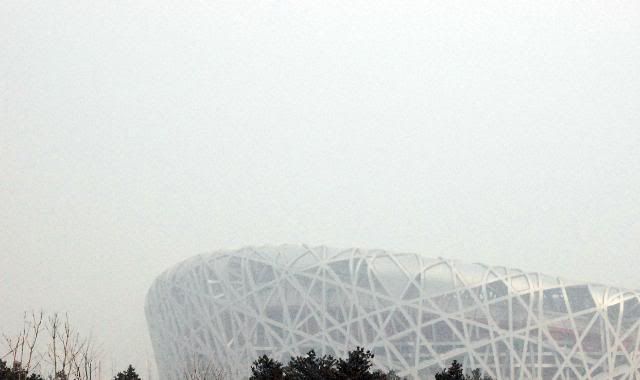 We started our "Classic China" tour in Beijing. It was to be an 11 day, 5 city tour of China. Being in an organized tour group has ups and downs. Ups like no worrying about anything and meeting some cool people to travel around with. Downs like organized shopping trips to things like phony jade factories and silk shops. Ups like delicious food, downs like way too much of it. I'm talking about forced gorging sessions. Ups like you get to see all the major sights. Some of the major sights of Beijing are: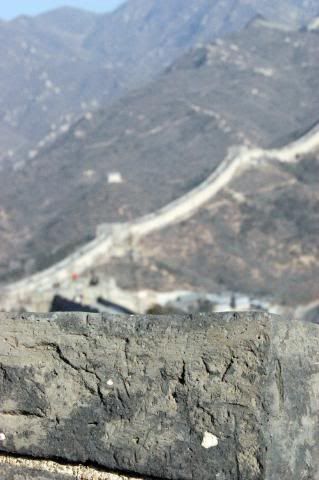 Of course the Great Wall.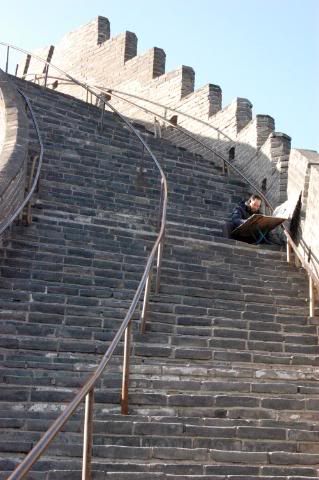 Why are my pictures all grainy? The thing about new electronics, is that unless you read the manual (RTFM!) you might set something wrong. I set almost all my photos to ISO 3200 during this trip. If you know about ISO settings, this is like the worst possible scenario. I will talk no longer on this subject.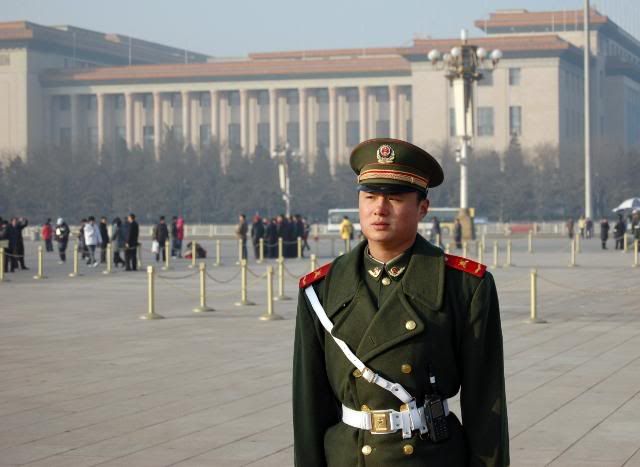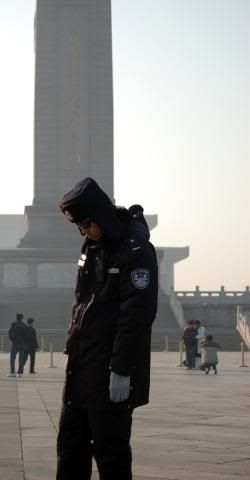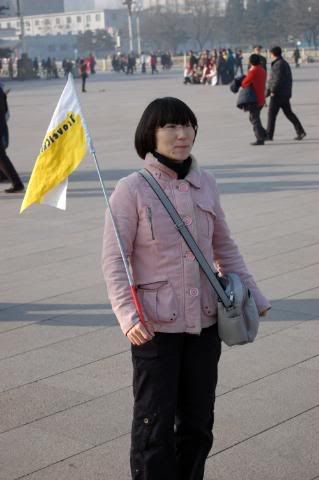 Official people, last one being our tour guide for Beijing. The locale is
Tiananmen Square
.
Mao himself. Mao = good? Mao = bad? China was in a very bad place, and it's history is one of greed and corruption. Wars were lost so that emperors could spend the treasury on palaces. Countless lives were destroyed so the court could be risen higher. In more recent times the country was ravaged by foreign invaders, it's people humiliated. The cultural revolution sought to end this, and in a way it worked. But at a price. If you want a unique perspective on it, read
Wild Swans
, by Jung Chang. It recounts the lives of 3 generations of women before, during, and after Mao.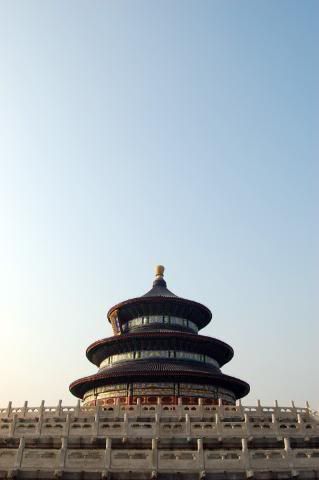 The Temple of Heaven.
One of the emperor's tombs. The real joy is the walk to the tombs.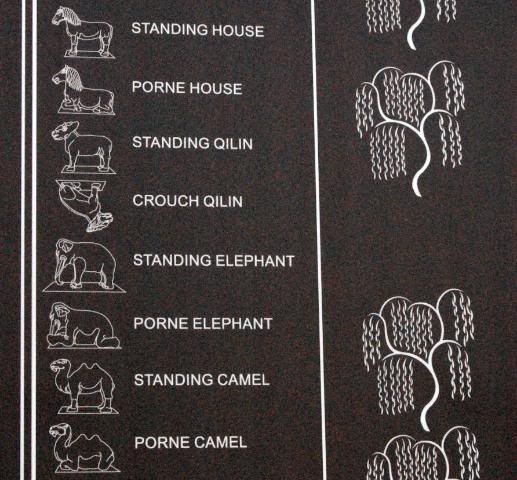 Porne House?!?! Porne Elephant?!?! Porne Camel?!?! Show me!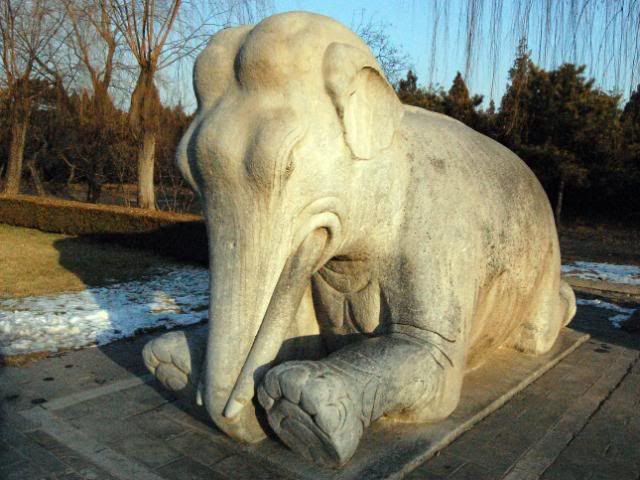 Porne Elephant.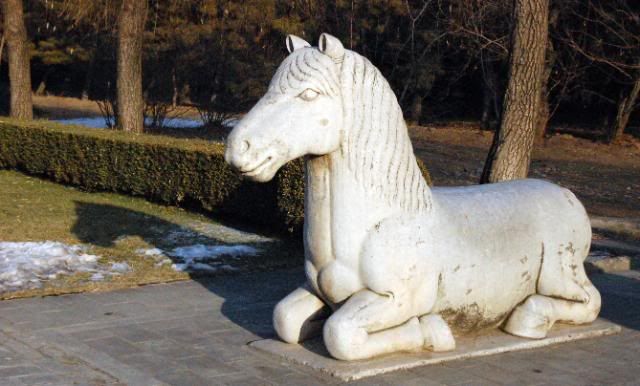 Porne House.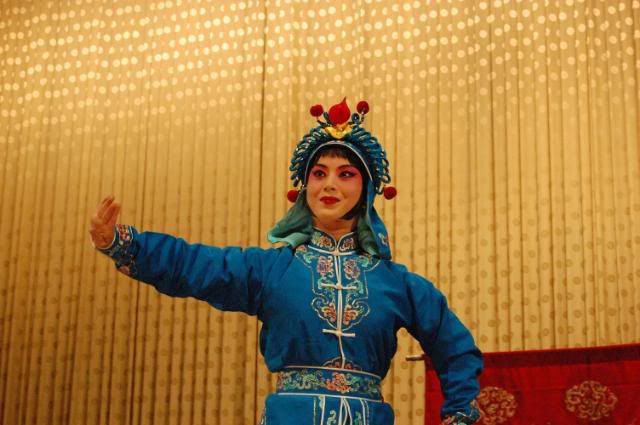 Also a must do in Beijing is to see the Beijing Opera. Why is this a must do? You got me. But seriously... it's totally awesome. You need to go. It's a life altering experience. Just go already. And bring Tylenol.
On the "not necessary" tip is the zoo. You want to see pandas? Don't go here! It's fucking depressing. Next trip to China I will make the trek to the
Sichuan Giant Panda Sanctuary
. Have a look at the Beijing pandas and decide for yourself.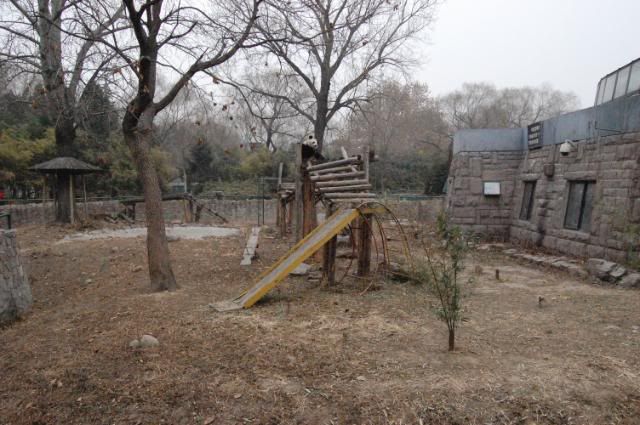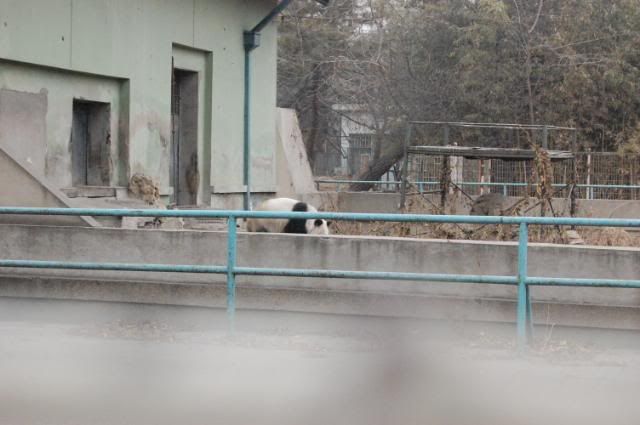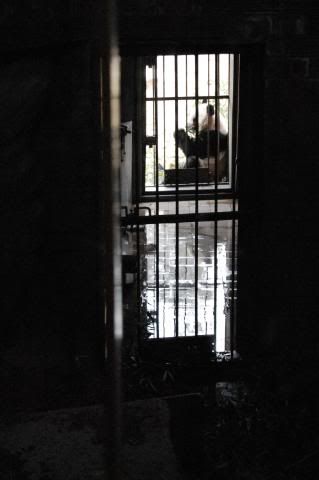 Next: Xian, for a crash course in China's last 2000 years of history