To quote a friend of mine who lived in
Kawagoe
, "Kawagoe is kinda the cuts." I've had to define "cuts" to a few people. Cuts is off the beaten path. Cuts is usually kinda ghetto. Cuts could be considered the hood. Everything felt safe though...until I saw the signs. So decide for yourself: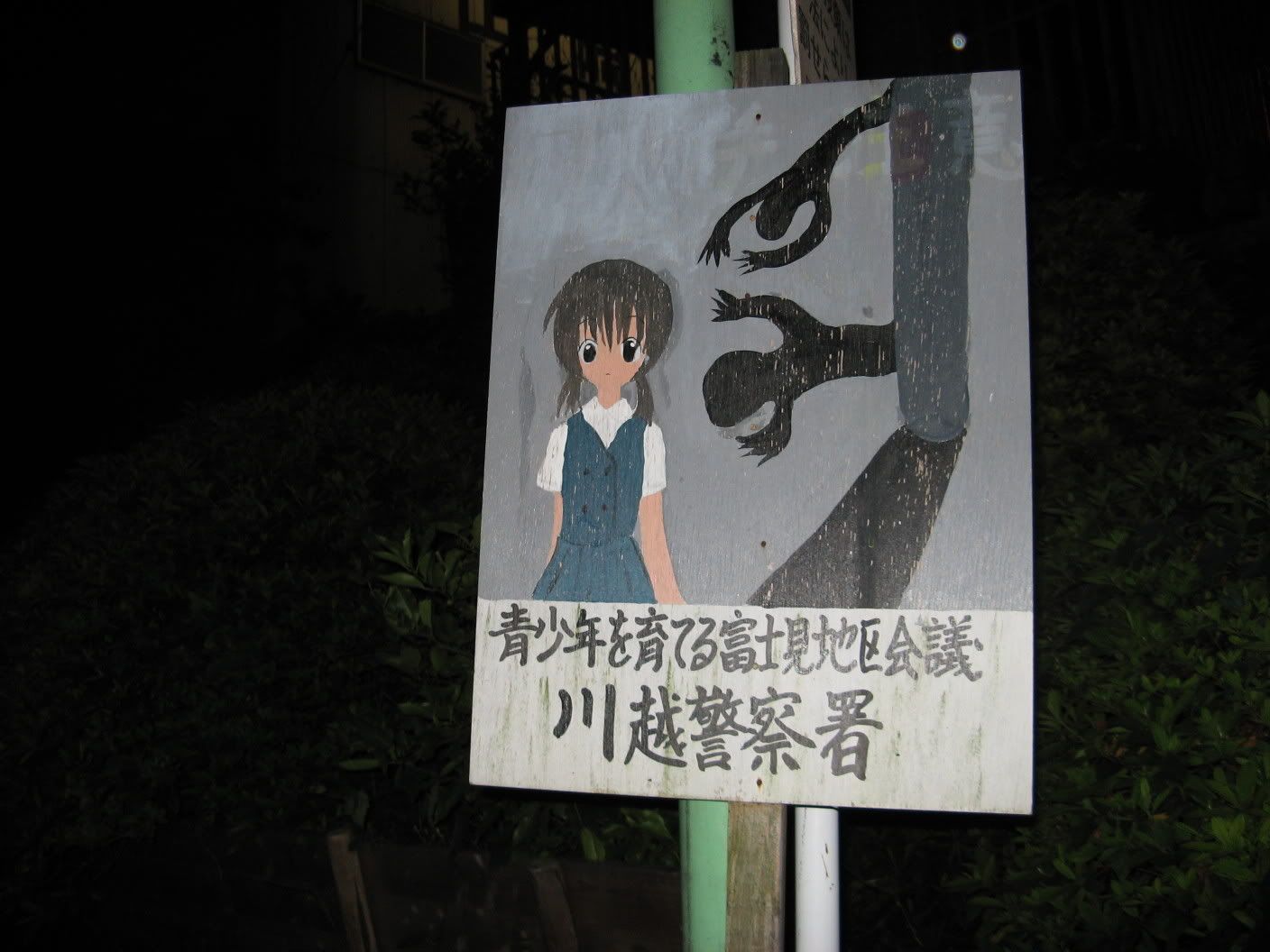 Hmmmm, looks like some shady folks are creepin in the shadows...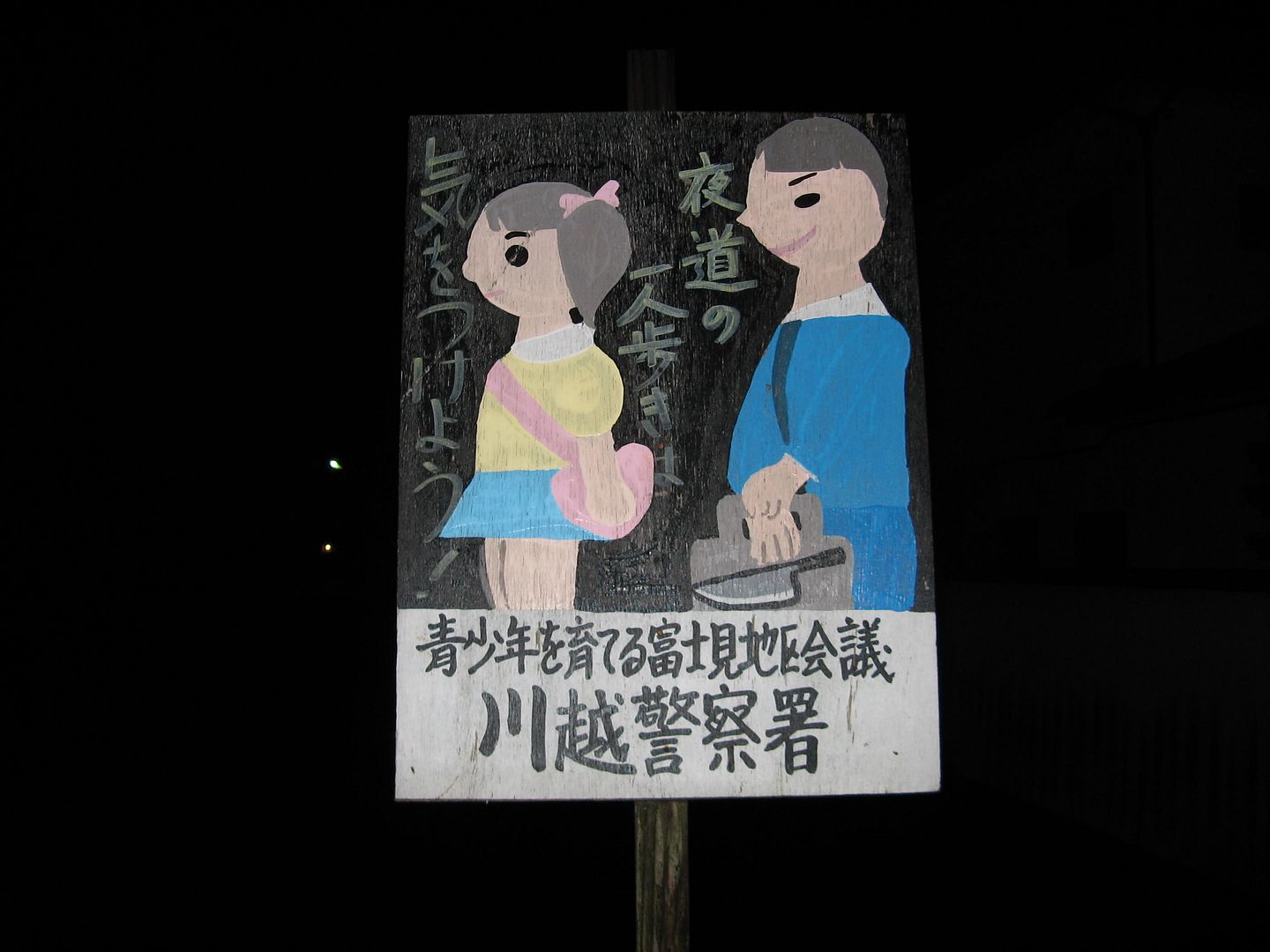 Freaky fools are strapped in the hood. Since they dont have guns in Japan, you gotta carry a blade...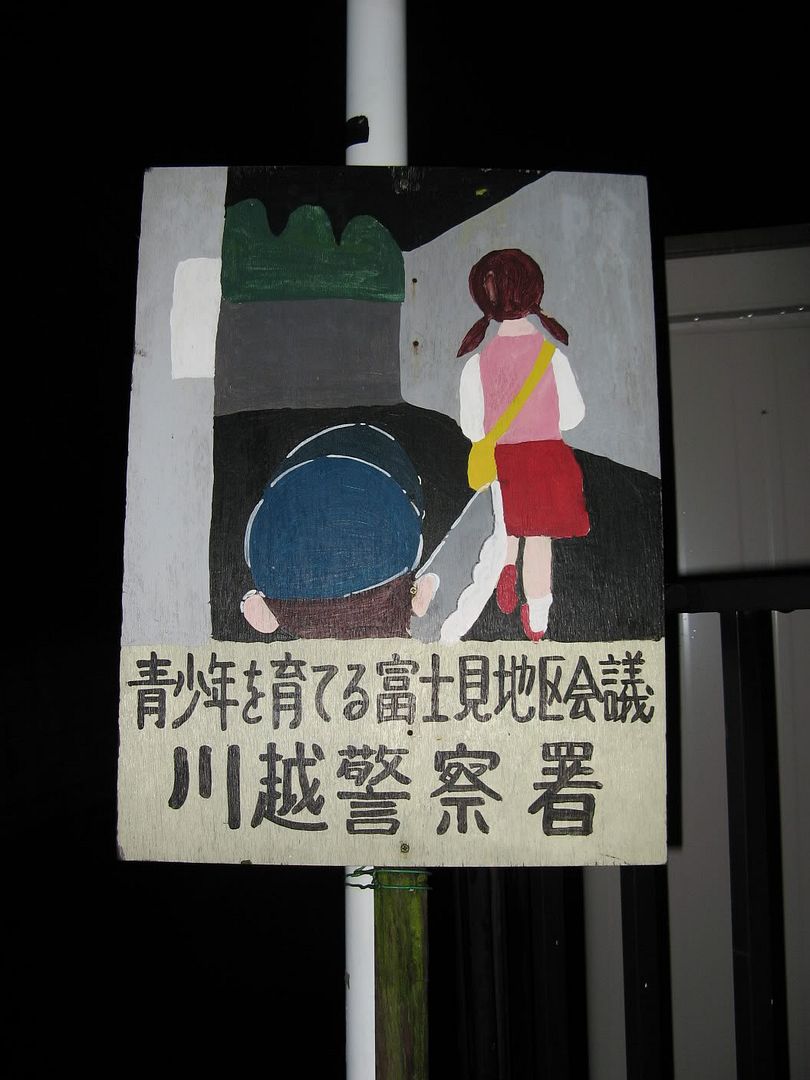 Sexy schoolgirls beware. You're about to get stabbed up in Kawagoe...
Yup, thats the cuts.