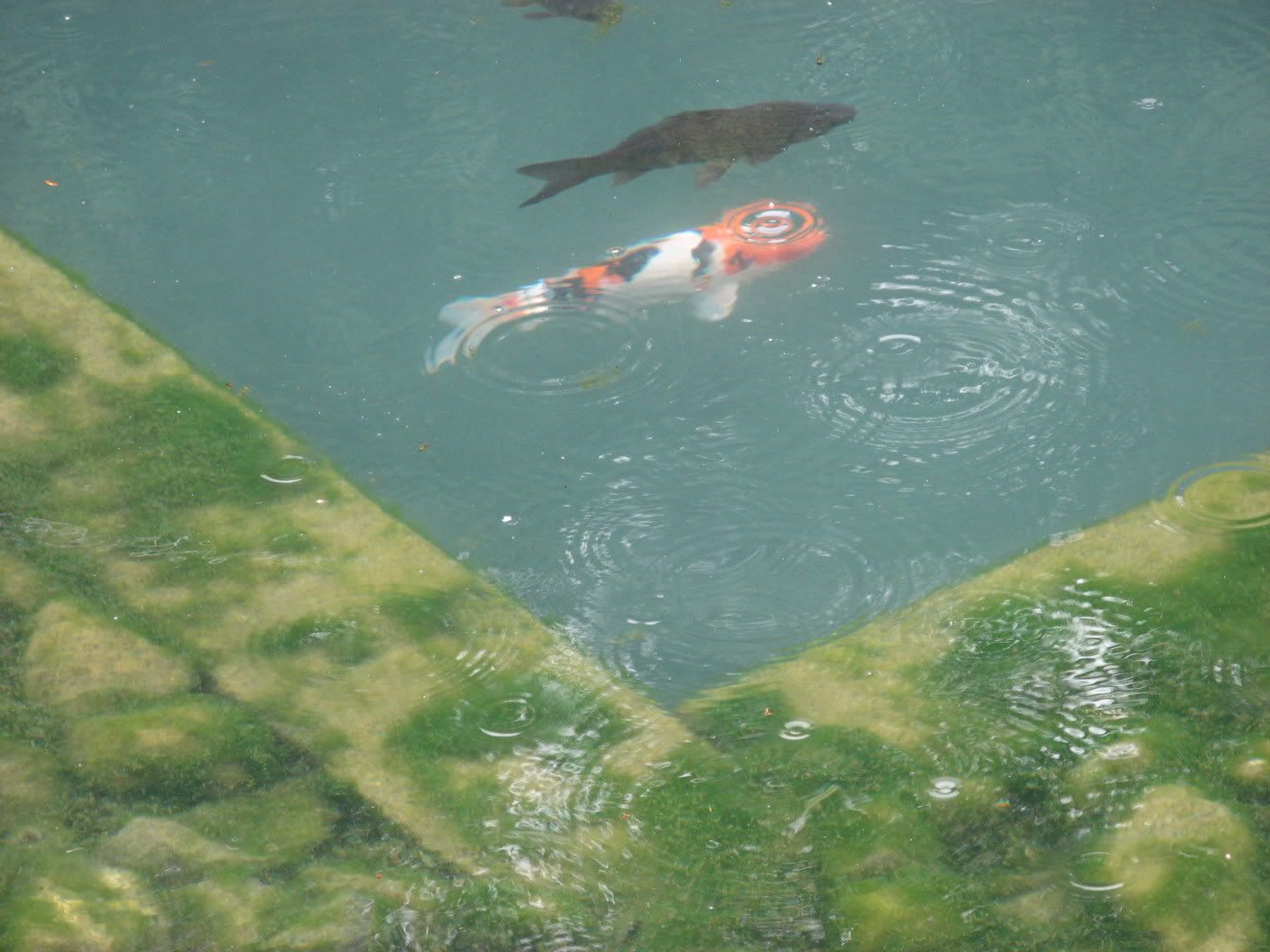 Read the guideooks, and they say not to go to Okayama. Okayama has always been a major train hub. Because of this, it was bombed quite a lot during WWII. So anything historic is no more. That said, the 2 main "attractions" are a castle and a garden. The castle is a recreation of an old one, and its pretty boring. Skip it. Take a photo outside, but dont bother going into it. Save yourself the 300 yen.
Near the castle is one of Japans 3 biggest gardens. I consider myself a huge fan of gardens. A typical day in San Francisco usually involoves a visit to either the Japanese tea garden on the Botanical gardens in Golden Gate Park. Anyways, I guess this is supposed to be a major garden in Japan. All in all it didnt have the feeling of a Japanese garden. It was very "British", with huge lawns and patchwork planting.
Other than that, my off time in Okayama was spent wandering around. I found a cool sports complex that I could run at in the mornings. There are little restaraunts and shops all over the place. A few of us found the "fancy" shopping street near the opera house one day.
Drinking in Japan is done a little differently. Instead of big bars like back home, there are lots of little places for you and your friends to go. You'll end up in your own cozy little space usually. We found an absolutly awesome place to watch the World Cup matches. They would keep bringing us snacks and lots of beeru, and they even stayed open late for us to finish watching the game.