Sunday was spent strolling about a beautiful Japanese garden in Tokyo.
Koishikawa Korakuen
is a very old garden, dating back almost 400 years. Fall is especially nice, because many trees in the area are showing their colors. I'll let the pictures speak for themselves: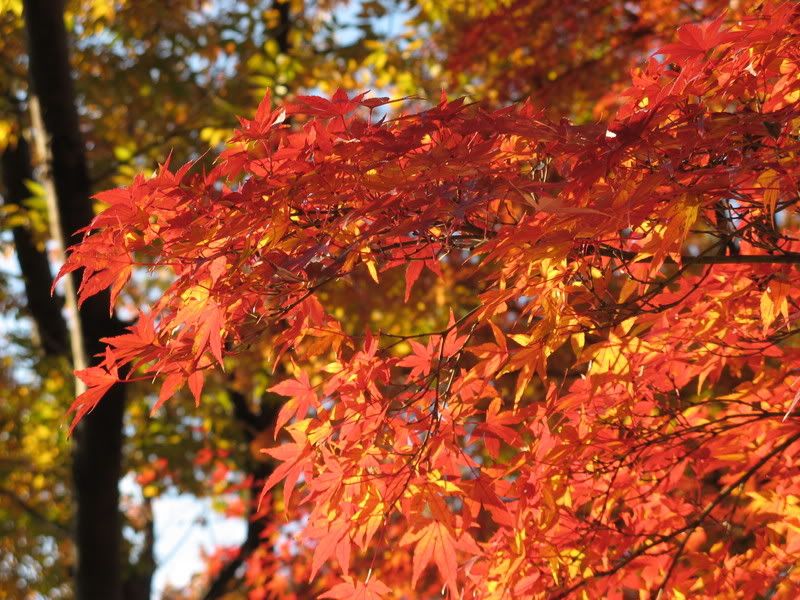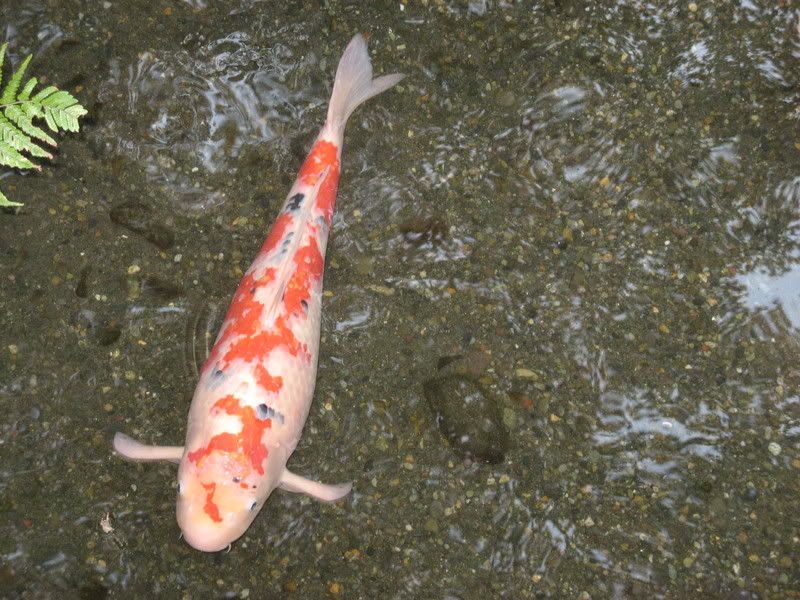 The next day I hit up
Namja Town
with my previous co-teachet Mandy and some of her friends. Namja Town is a wierd place. You pay to get in, then basically buy lots of food. There is a Gyoza (pot sticker) theme town, Ice Cream City, where you can eat like 50 different kinds of ice cream (I skipped the curry flavor), and much much more. Lots of wierd games to play. The whole place was high on the wierd Japanese o meter.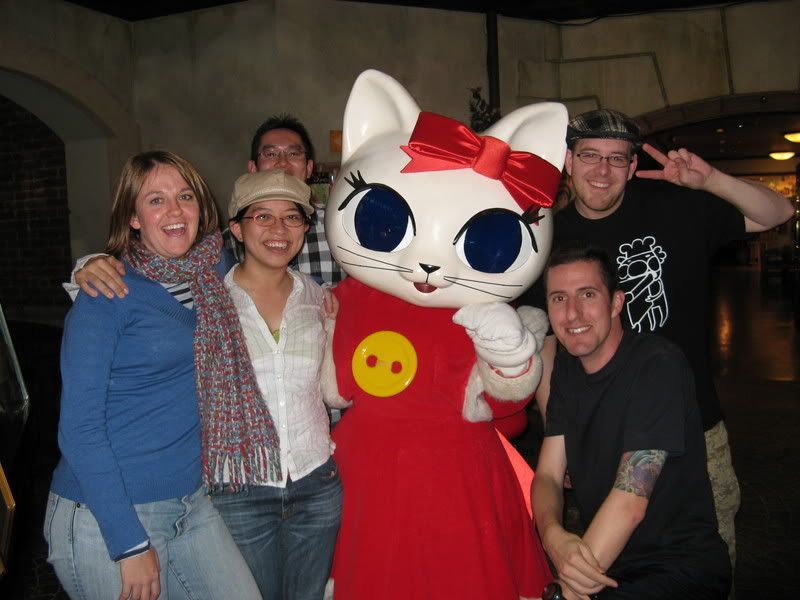 Shawna, Mandy, Humi, Cat of sorts, Brian, and Gordon.
Mandy and I cleaned up on the
UFO catchers
! Actually, I had to bring in Mandy to win mine for me... but I got it started at least! Mandy has taught me some of the skillz needed to win at these things. I can usually win some of the easy ones now. Anytime I see a Rilakkuma UFO catcher... it's on motherfucker!