Sunday and we were off to the track! When I introduced myself to some new Japanese friends as Brian, they got excited. Apparently, Narita Brian is a famous horse.
I learned how to place a basic bet in Japan. I'd never bet on horses in my life. There are some crazy ways of dropping cash on this sport. I just bet that my choice would get in the top 3 spots. Fill out your scantron and put some money in the vending machine. Yes, it's all automatic.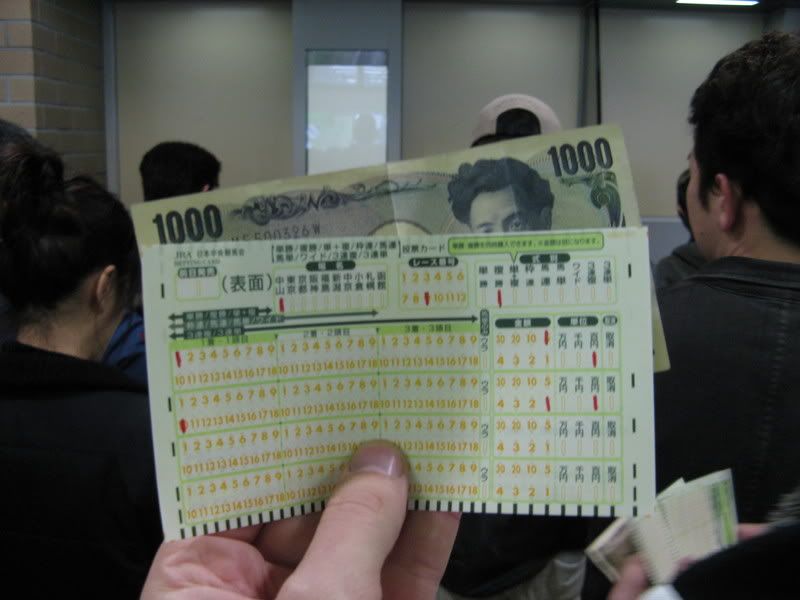 And get one of these.
The first bet was a recomendation by one of the Japanese people who knew what they were doing. It won. Woohoo, I more than tripled my bet. Good times!
At the track, if your view isn't very good, just watch it on the TV on your cell phone.
Christmas came as I sat outside a cafe in Roppongi. We got caught up in some eating and drinking at an izakaya, as well as checking out the shiny Christmas lights.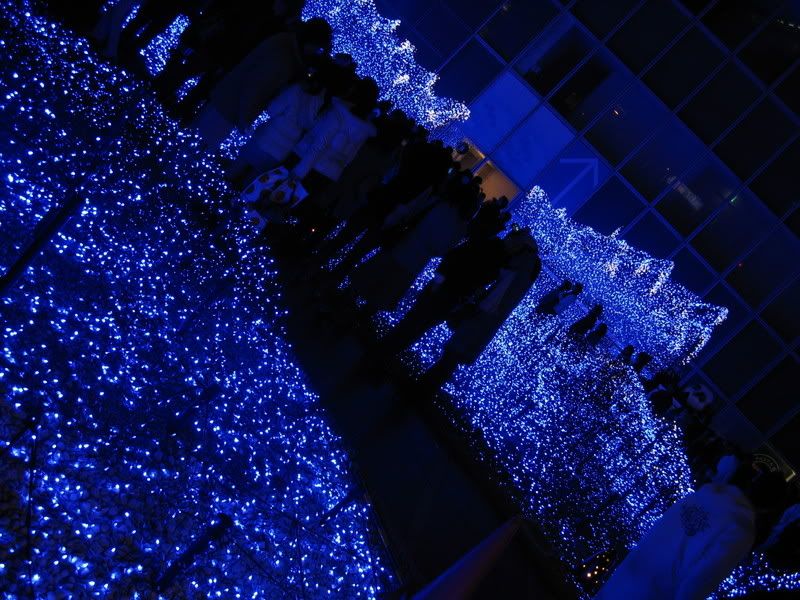 As the story goes, we missed out last trains. No big deal... been there... done that. This time though, instead of clubbing and drinking too much, we just posted ourselves at a 24 hour bookstore and cafe. It was nice. Plenty of artsy type books to read, and I was able to go on a couple walks around the nicer part of Roppongi (away from the clubs). A little after midnight, a gang of Santas on motorcycles rode by, signalling the seasons greetings. Merry Christmas everyone!