Operation "cheap Tokyo" is going as planned. Some people may know, I'm into museums. Almost every daytime journey to San Francisco would include a few hours at a museum. I got ino all of them free back home, so I had to figure out a good method out here. I found the GRUTT pass. Stands for Good Round Trip Tour or something. Whatever, it's REALLY cheap and it gets you into like 50 museums and zoos for 2 months. All I heard was "cheap" and "museums". My next 2 months are set now. ART, fuck yeah!
First things first, Tracy and I headed to Shinjuku to find the tourism center. Boom, free observatory on the 45th floor of the government building. Check out the views!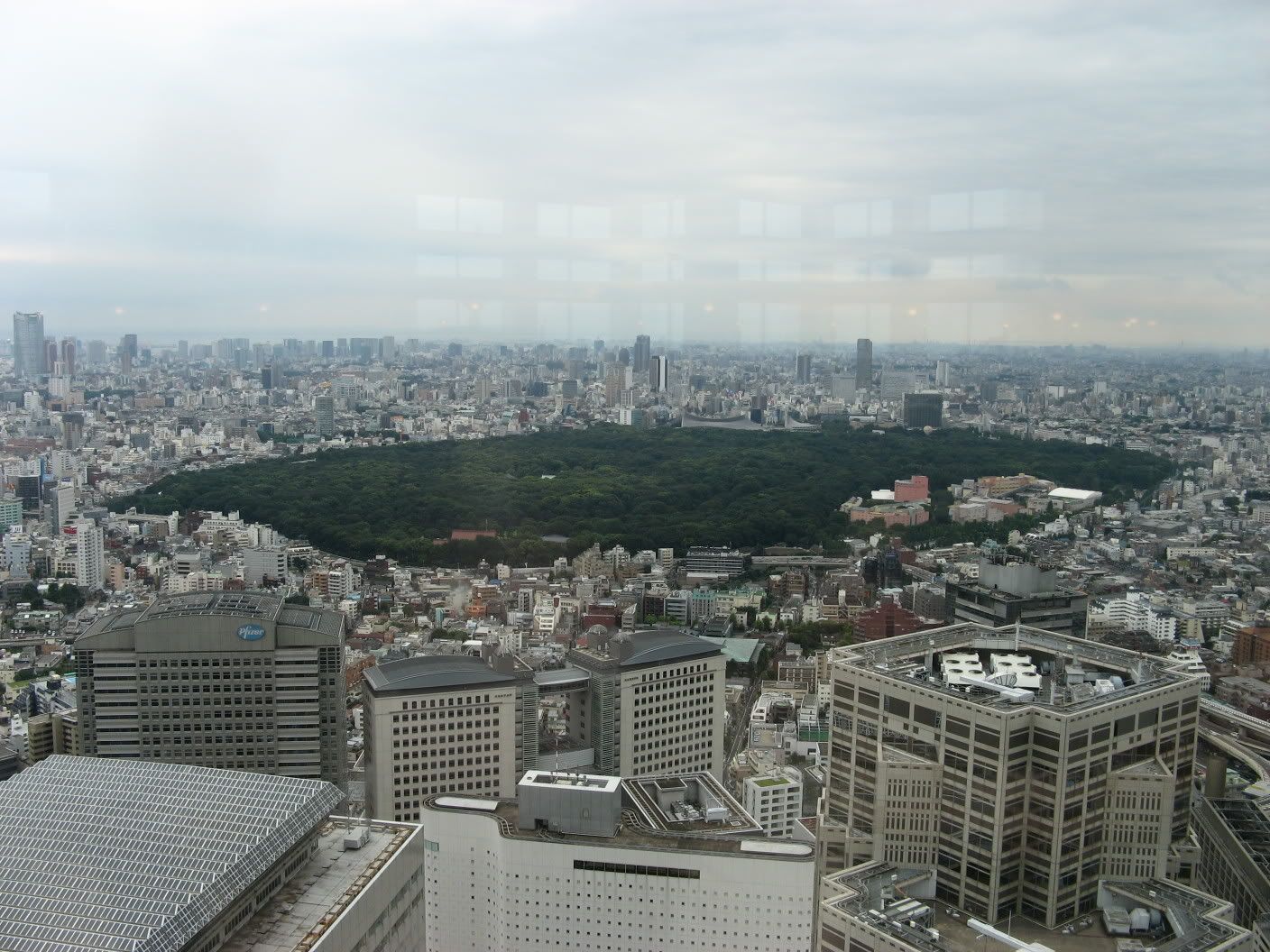 That's Meiji Shrine down there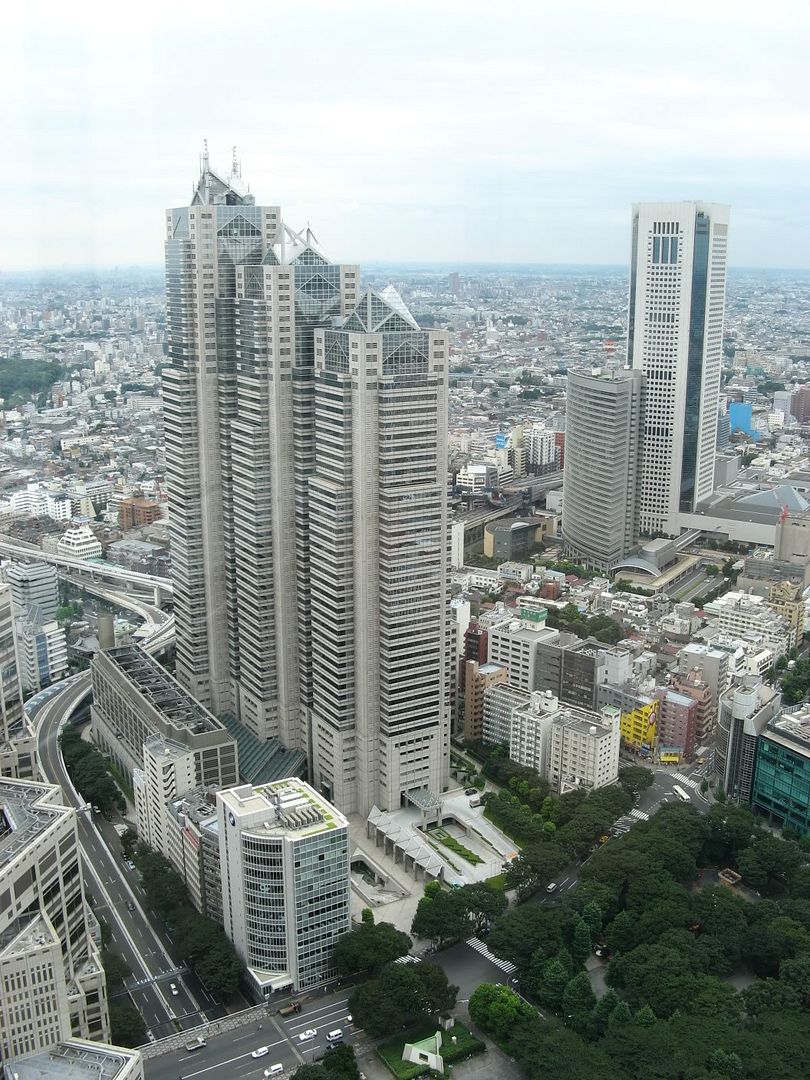 Shinjuku is loud and electronic. We walked around before meeting up with friends at the Modern Art museum. The museum was... nice. It was like 99% Japanese modern art, so it was a good history of the movement in Japan. Japan has always been and still is pretty traditional with their art, so gotta go to another museum for that another time.
Big surprise, we were off to Roppongi. Drinks here, dinner there, clubs down the street. It was a little light on a Sunday night, but the club Vanilla did have a bunch of NBA players who were in town for the world championship game this week. LeBron James was one of them. The girls in our group were happy about that. We did the whole 4am stumble out of the club. Half the group had a ride to go hang out with some new friends of ours, but the other half (Me, Tracy, and Andy) were forced to do a drunk wander around the streets. We ended up at a nice bench, where Andy passed out and me and Tracy listened to Dave Attell on my mp3 player. No more all nighters for me for a few weeks, this shit takes it's toll.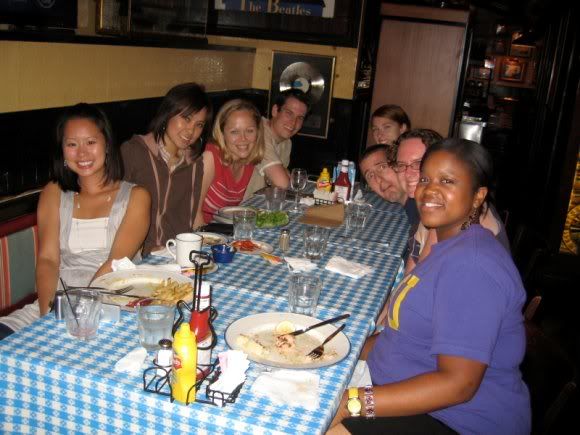 English teachers, shaping the face of Japanese youth